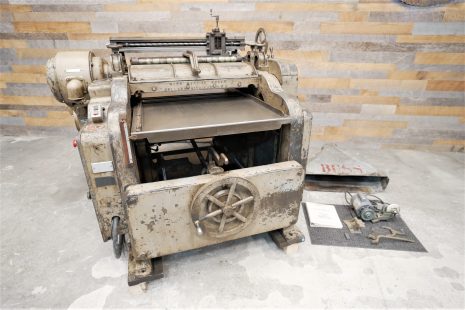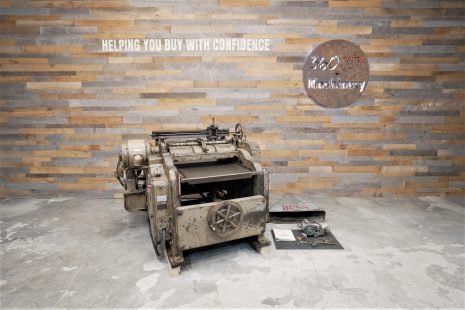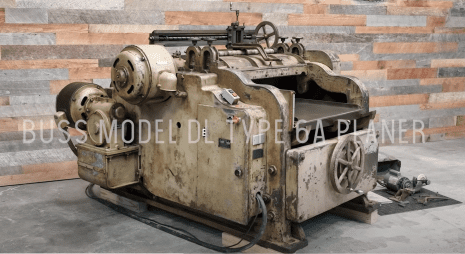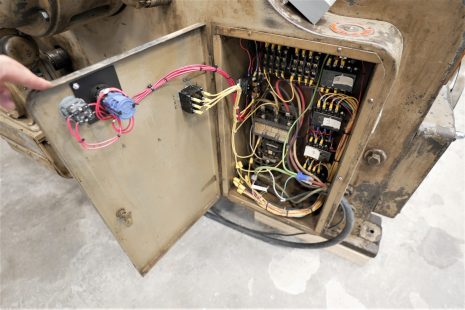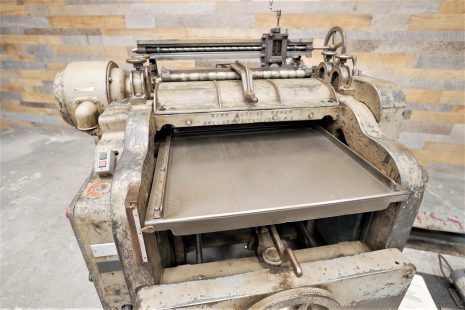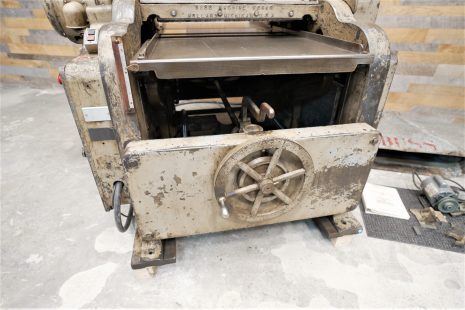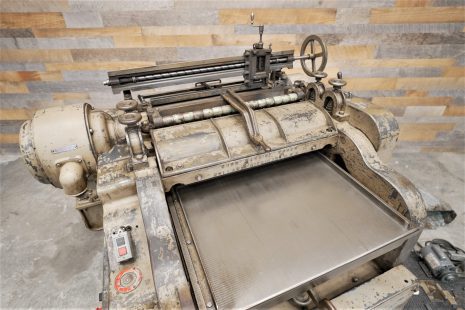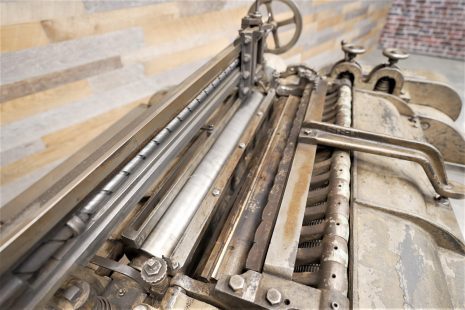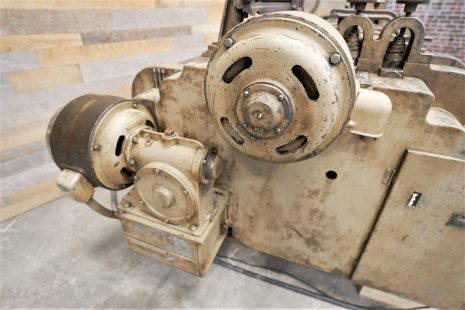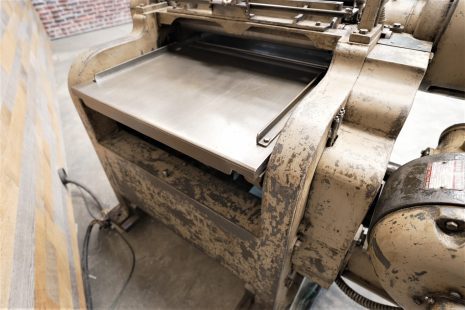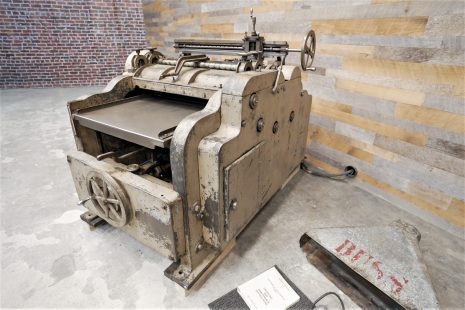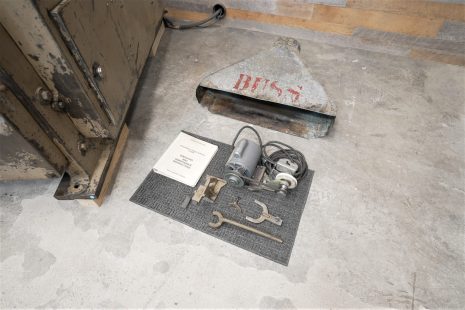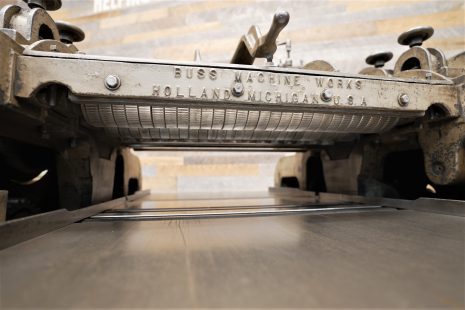 Buss Model DL 30″ X 8″ Planer W/Grinder
This Buss Model DL Type 6A's original paint is like worn denim and has a beautiful patina. It has been very well maintained with multiple parts replaced and most of the machine re-wired at some point. There are a few things that have been brazed decades ago as well, but this is to be expected do to age. It has a 30″ wide by 8″ thick capacity. It's 4 knife cutter-head is driven by a 15 hp motor. There are 4 feed speeds via the 3 hp (up to) feed motor. The table raises and falls manually or is also powered off the feed motor. There is also a working hand brake. Of course you will find segmented infeed rolls and chip breakers. Comes with a complete grinding system and jointing stone.
This fully functional machine has been fully cleaned, checked, and is ready to work from the time you receive it. This is our guarantee to both you and your company. It is owned by 360 Degree Machinery and located in our inventory in Kingston, TN.