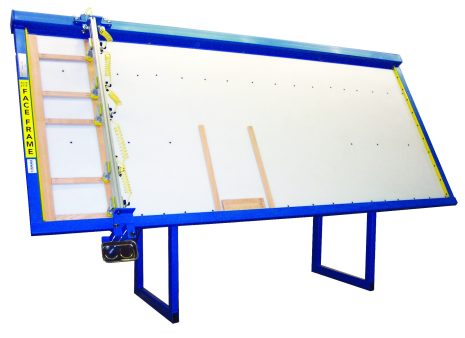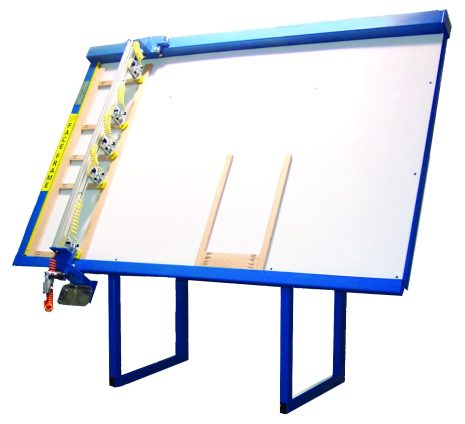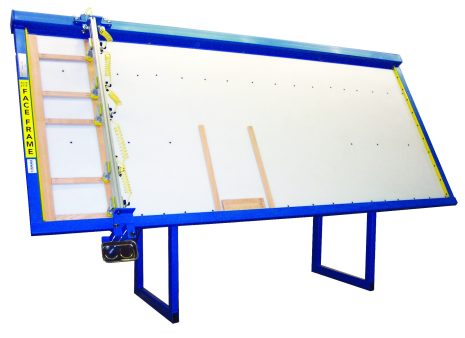 JLT Face Frame Table 5'X8′ or 5'X12′ Capacity
Features:
2 Sizes:
JLT Model #78G-5-8 Pneumatic Face Frame Machine
JLT Model #78G-5-12 Pneumatic Face Frame Machine
Features: 5' x 8' Maximum Capacity or 5' x 12' Maximum Capacity
( 1 )Heavy Duty Vertical Pressure Arm with Sturdy Roller Carriage
( 5 ) Pneumatically Operated Pressure Cylinders per Vertical Arm
Individual Lever Valve Activation on each Pressure Cylinder
Convenient Upright 60 Degree Vertical Working Angle
New Vertical Squaring bar for precise frame clamping
100% Steel Frame Construction
Clamp Table Surface is 1" Thick with durable UHMW material as top layer
** UHMW is a solid heavy duty plastic which provides a flat durable work surface
3 Year Complete Warranty
Machine Footprint 100"L x 70"H x 48"W or 148"L x 70"H x 48"W
*** Optional Air Screwdriver available
( 1/4" Chuck – Reversible – Positive clutch type )
Designed to clamp face frames for the medium to large
custom shops. This machine offers a simple pneumatic
operation with a Newly updated heavy duty Roller
carriage for a sturdier smoother sliding Vertical
pressure Arm. The innovative UHMW material is
easy to clean and offers a flat even clamping surface.
---
ⓘ Unlock Your Best Price!
Request a tailored quote now to get our best pricing for your needs, including any special discounts and accurate shipping costs!