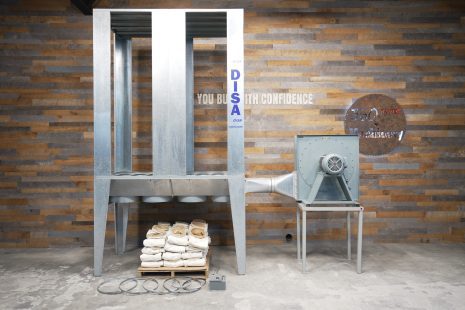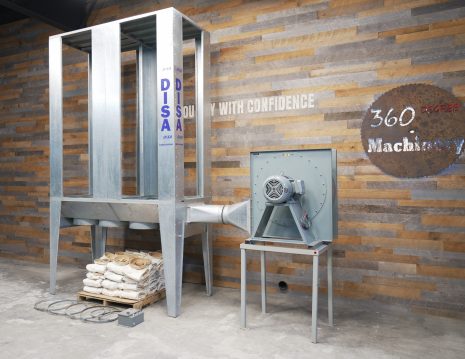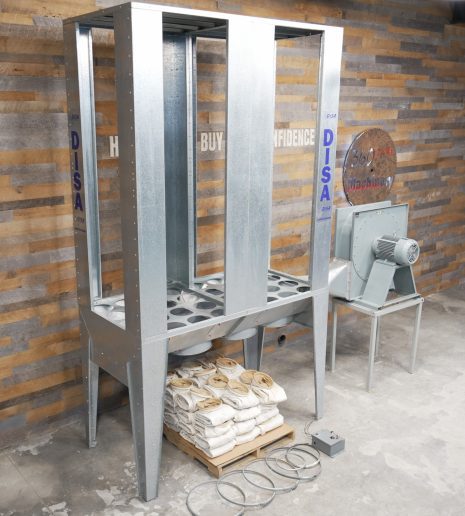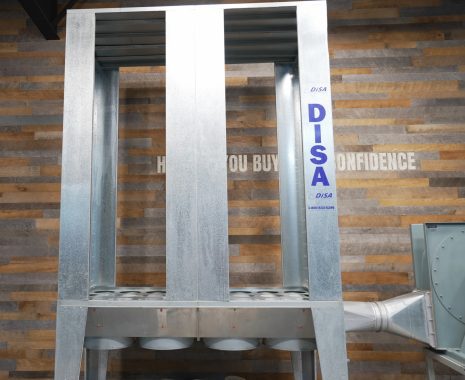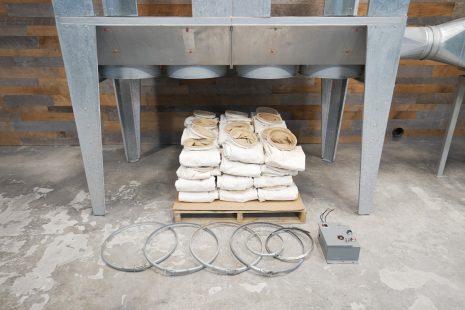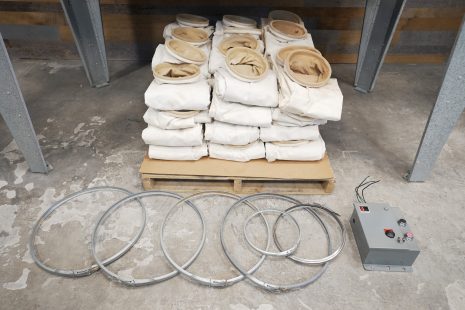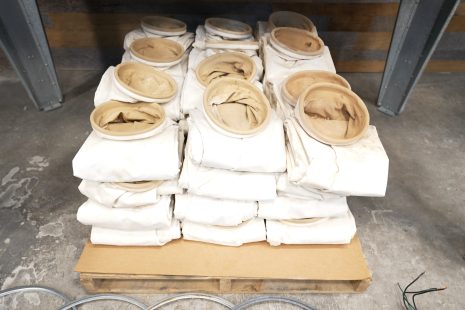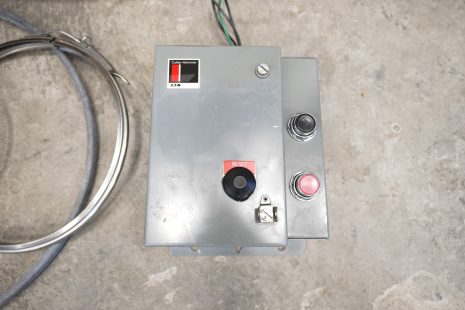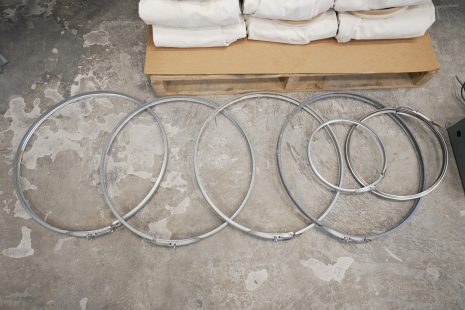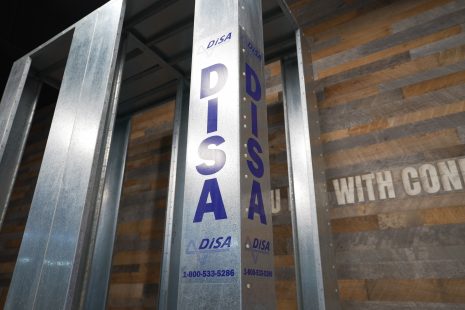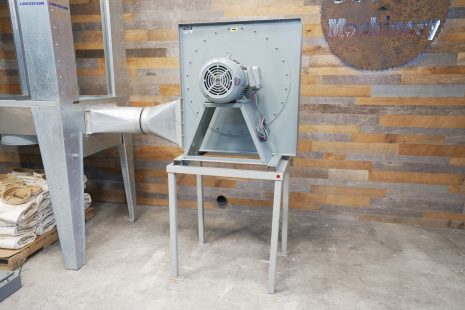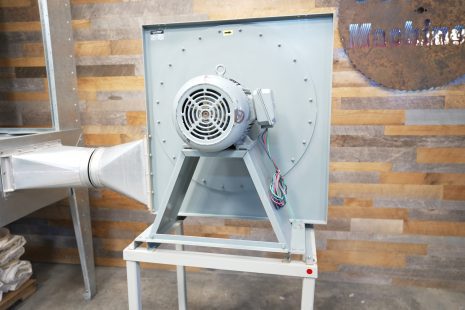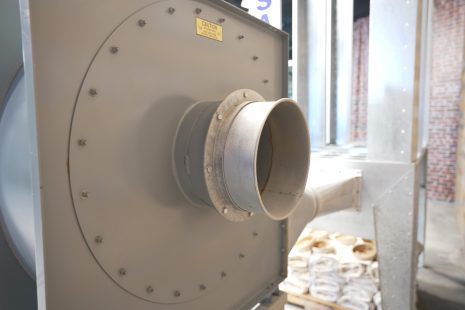 DISA NFP 2HO 6,000 CFM, 15 HP DUST COLLECTOR
Disa "NFP 2HO" Dust Collector designed for interior application material handling. 15 HP fan motor. 6,000 CFM @ 7″ static pressure w.g. and a open frame bag house. (32) Filter bags equate to 576 sq. ft. filter cloth area (2 side mounted modules) Bottom discharge into (4) transparent plastic bags. Complete with bag clamps and motor starter. Filters are in good+ condition. 12″ Nordfab QF Adapter Flange. Dimension 162″ long X 46″ deep X 139″ tall.
This fully functional machine has been fully cleaned, checked, and is ready to work from the time you receive it. This is our guarantee to both you and your company. It is owned by 360 Degree Machinery and located in our inventory in Kingston, TN.