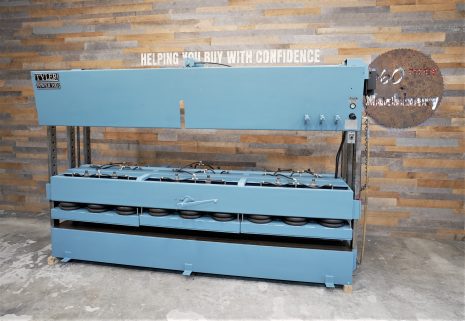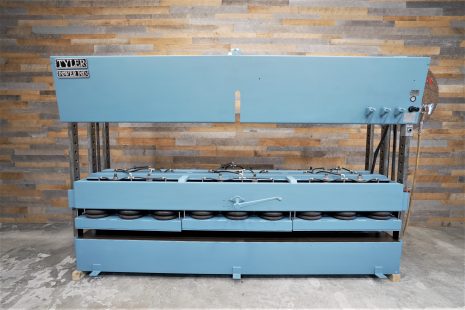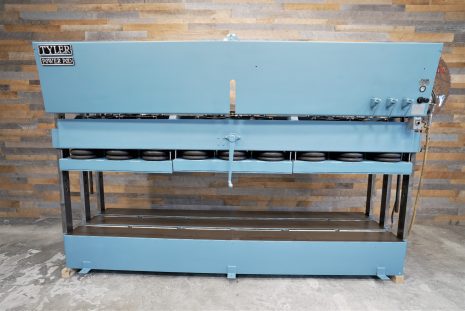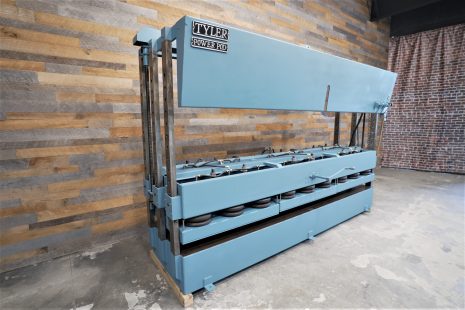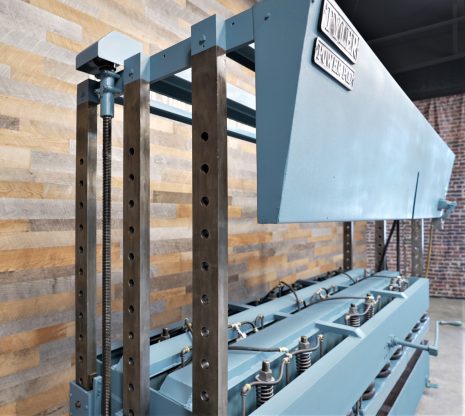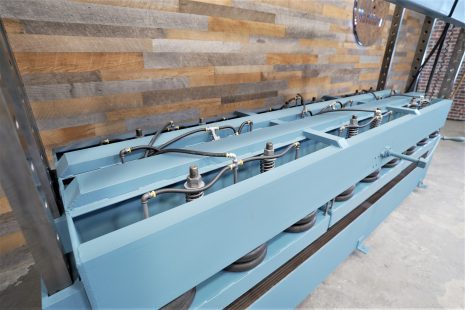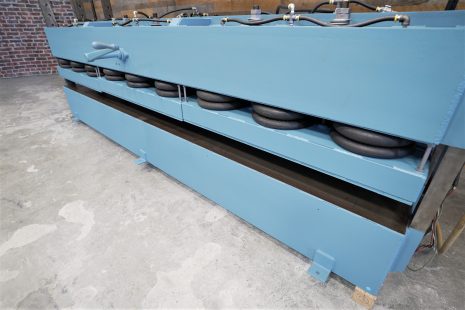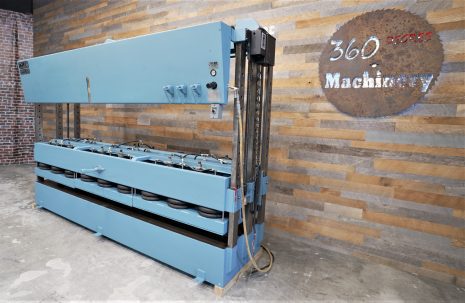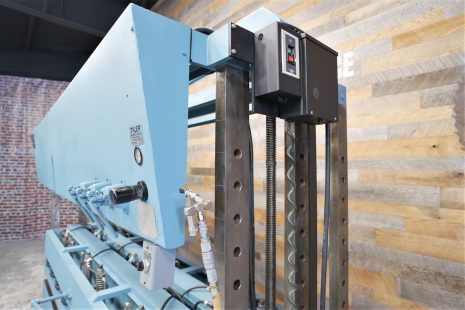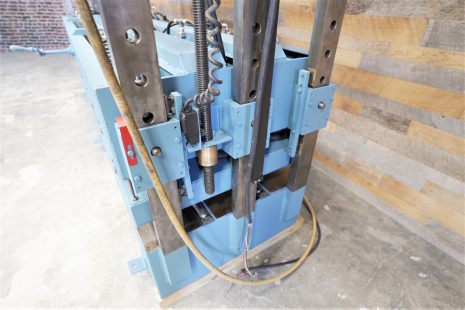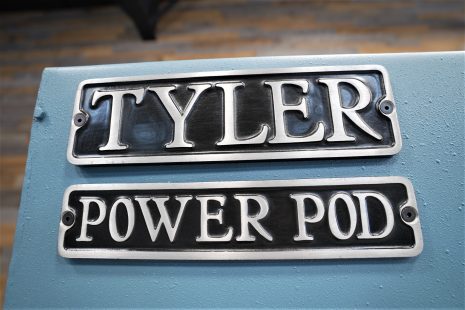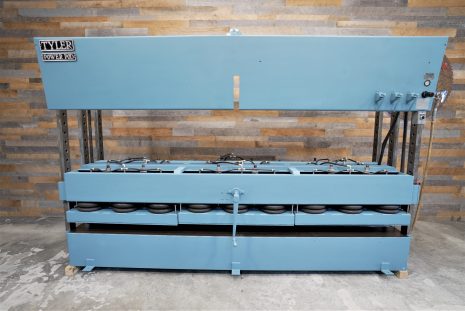 Tyler 36″ X 148″ Power Pod Cold Press W/Motorized Opening
This Tyler Power Pod Press has a 36″ X 148″ capacity with a 3-1/2″- 48″ adjustable motorized daylight opening. It consists of (3) individual top mounted platens with their own controls that measure 36" wide x 49" long each. There are a total of (27) total air pods or (9) for each platen. The bottom platen has spring loaded rollers for easy loading and unloading. Max. operating pressure is 100PSI. NEW plumbing, NEW regulator, a few NEW air bags, NEW top plates, and fully cleaned and tested.
This fully functional machine is going through our quality assurance program and is being fully cleaned, checked, and will be ready to work from the time you receive it. This is our guarantee to both you and your company. It is owned by 360 Degree Machinery and located in our inventory in Kingston, TN.