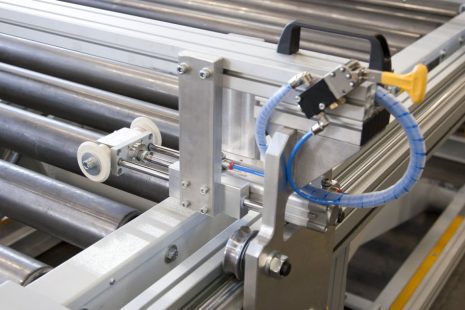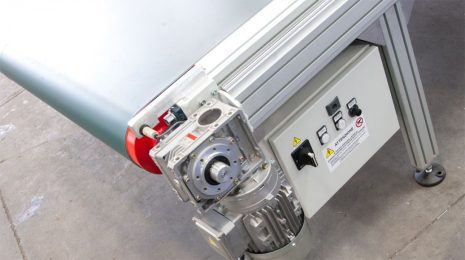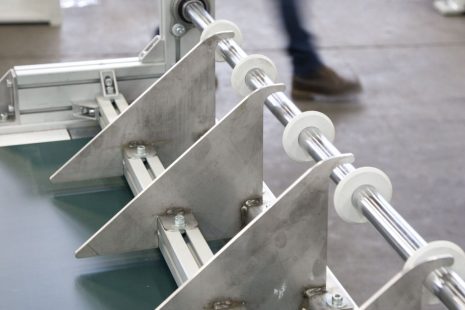 Osama GCCS-INDEX Indexing (transfer) Table
COMBINED SANDWICH PANEL COMPOSITION UNIT
This composition device is easy to use and highly appreciated for its quality/price ratio.
It is efficient for various types of single- and double-sided glued panel claddings in conjunction with a roller spreader for traditional cold glues or hot melt PUR glues.
The most widely used version includes the synthetic composition conveyor with a picker trolley for the operator, who unloads the glued panel onto the conveyor where the laminated, PVC, or sheet metal cladding is waiting in position. A pedal control is used to move the laminates trolley forward again to veneer the panel topside, subsequently transferring the product either to the roller press or to inline benches.
The other alternative, instead of the composition conveyor, consists of a lifting table with rollers, where the sandwich panels are individually composed and lowered each time pneumatically until the minimum height above ground level is reached. At this point, the inline safety protection devices are freed to enter the press directly on the flat or to simply transfer the product to storage.

---
For current product availability and our most competitive price delivered, please contact us using the "Request A Quote" button below. Due to vendor restrictions, we cannot always advertise our highly competitive pricing online.