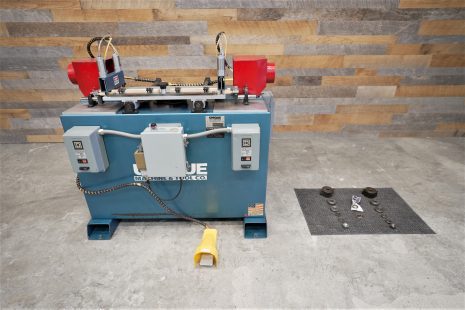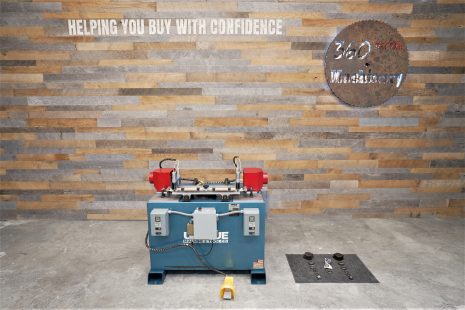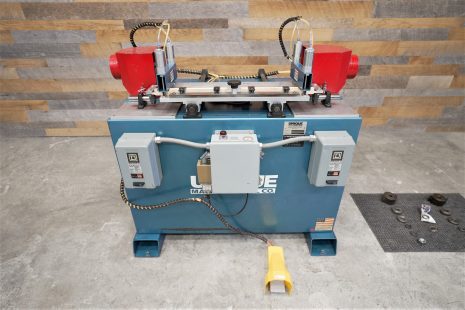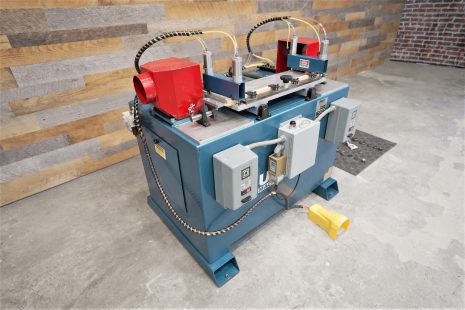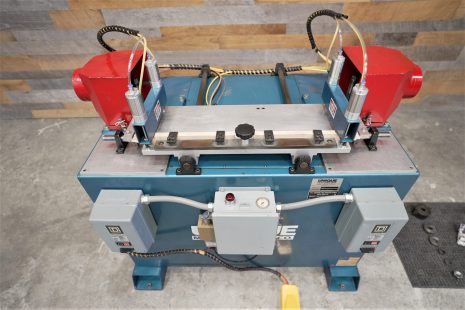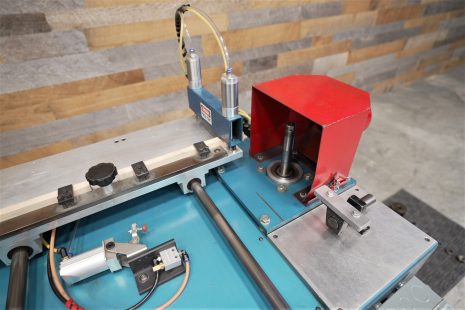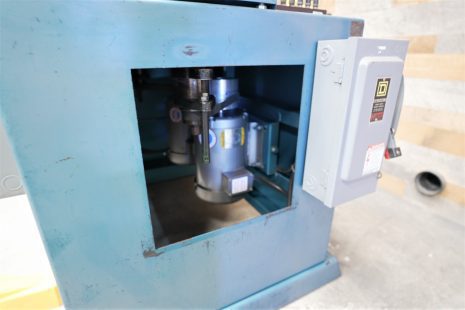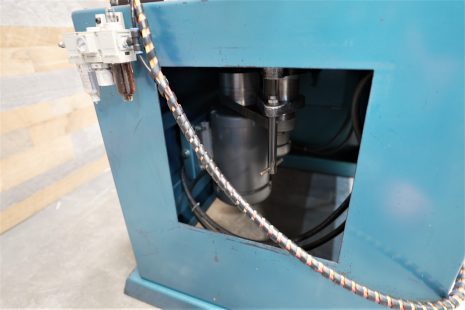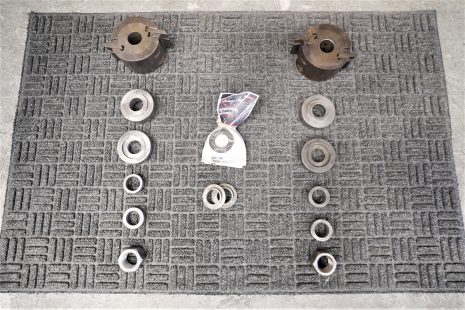 Unique "310" Double Spindle Cope Machine
Unique "310" Double Spindle Cope Machine. Copes multiple work pieces up to 6″ wide by specs say 24″" long (but we could push 28″ depending on cutter head diameter) in only (1) pass, quickly and accurately.  (2) 5 HP 208-230V/460V/3-Phase Baldor motors with magnetic starters.  (2) 1 dia. counter-rotating spindles with 1-1/4″ bushings to eliminate tear-out on detail edge of cope/tenon cuts. Pneumatic safety clamps hold work in place until sliding table is returned to its forward position. note: spindles run quietly and there isn't a single air leak…tuned up and ready to go!
This fully functional machine is going through our quality assurance program and is being fully cleaned, checked, and will be ready to work from the time you receive it. This is our guarantee to both you and your company. It is owned by 360 Degree Machinery and located in our inventory in Kingston, TN.