APS Auto Feed Saw and Automated Saw Fence Features:
Download cutlists directly to the RazorGage APS auto-feed saw computer via Ethernet, USB drive, or Wi-Fi

Optimize cutlists at the machine or run pre-optimized lists from your design software

Limitless options for sorting upcut saw cutlists groups of like material, color, job, and more — right at the machine

Part length accuracy varies with application but +/-.005″ is possible

Push 200 lb at 10″/sec or lighter loads at up to 55"/sec

Print paper labels or inkjet print directly on the parts using ink that is easy to sand off

Auto saw table surface options include solid PVC, PVC rollers, or steel rollers

Windows Tower PC operation on a large, user-friendly, full-color touch-screen monitor

Optional articulated pusher mounted gripper
Using the RazorGage APS Auto Feed Saw:
One feature that makes the APS auto saw stand out from the crowd is the Intelligent Clamping System. This clamping system eliminates the hazards caused by half clamping the leading or trailing edge of your material and decreases the likelihood of scrapped parts. 
Overall, the APS automatic positioner and saw system is designed to increase accuracy and efficiency while decreasing the risk for mistakes. This machine truly optimizes the production flow and minimizes the time required to complete the job.
This automated industrial upcut saw is excellent for cutting wood, aluminum, or nearly any non-ferrous metal. When you order the RazorGage APS automated saw with the aluminum cutting option, it includes an aluminum cutting blade and left and right mist blade lubrication.
RazorGage provides free two-day installation and training with the purchase of all optimizing saw systems, including the APS industrial upcut saw system (US or Canada only). After installation and training, your brand new APS auto-feed saw will be up and running quickly, safely, and efficiently.
Automated Saw Software:
This optimizing industrial upcut saw system gives you the ability to download your cutlists and use multiple criteria to sort lists into hundreds of groups. Our automated saw fence software is flexible, allowing you to import pre-made lists or edit and create cutlists right at the saw.
In addition to optimizing, the powerful yet intuitive RazorGage software offers several customized screens for various processing needs.
APS Auto Feed Saw Software Screens and Settings:
The Auto Pusher Screen enables users to define a cut pattern for a given stock length, save it and run it whenever it's needed. The auto-feed saw software can store thousands of predefined cut patterns and cutlists.
In the Work Order Section, users can create cutlists either locally or on another device and transfer via USB, Ethernet, Wi-Fi, or Bluetooth. You could even create a cutlist on your phone and email it to the RazorGage auto saw software. Our software solutions are designed to be intuitive and able to adapt to all types of projects and applications.
Batch Screen is good for running many parts of equal length. Store part numbers containing length and material, select your desired cut length, and run the job. Indicate a bundle quantity at run time, and the parts counter will increment accordingly.
The Autolist Screen opens and sorts auto-feed saw cutlists into groups of like material, color, job — you name it. Then, the automated saw software automatically optimizes to maximize the yield from each piece of material. The software can also run pre-optimized cutlists. RazorGage saw software is extremely intuitive, versatile, and powerful.
Specifications:
Saw Motor: 7.5 hp (TEFC) available in 208-230-460Vac 3φ
Power Requirement: 10 Amps 120 VAC plus one of the following:

230 VAC, 3φ, 30 Amps

460 VAC, 3φ, 20 Amps

Dust Collection Ports: Two 4″ diameter (102 mm) requiring 600 cfm (17 m3) minimum for dry light materials. Other material may need higher velocity/pressure
Compressed Air: Requires 80 psi (5.5 bar) at 5 cfm (0.14 m3) air filtered to 2.5 microns (oil and moisture free). Use industrial air dryer, rated for cfm (CM) flow. No lubrication required for air components. Air must be lubricant-free.
Motor RPM: Variable from 2200 to 3450
Arbor: 1.000 inch
500 mm Blade for Wood: 500mm x 120T x 1" Bore x 23°ATB/5°ASF x Plate .128 x Kerf .172
500mm Blade for Aluminum: O/D 500mm or 19.68" x Kerf 3.5mm or .137" x Plate 3.0mm or .118" x Bore 25.4mm or 1.00" x Teeth 140 D Type Tip Grade Sash Pro X Expansion Slots Five.
24″ Blade for Wood: 24″ Dia. x 144T x 1″ Bore x 23°ATB/5°ASF x Hook 22° Plate.138 x Kerf.186
24″ Blade for Aluminum: 24″ Dia. x 200 Teeth x 1″ Bore x TCG x Hook 6° Plate.138 x Kerf.174
Push Force: 200 lb at 10 inches per second
Maximum Push Speed: 50 Inches per Second
Stock Length Capacity: Up to 60 feet
System Options & Accessories:
InkJet Printer
Label Printer & Stand
Basic or Gang Stop Extension
Standard or Heavy Duty Gripper
Rolling Pin Canted Roller
Tables — Heavy Gauge, Powder Coated Steel
34.5" to 44.5" in height (adjustable)
Surfaces — 1/4" Solid PVC, PVC Rollers, Steel Rollers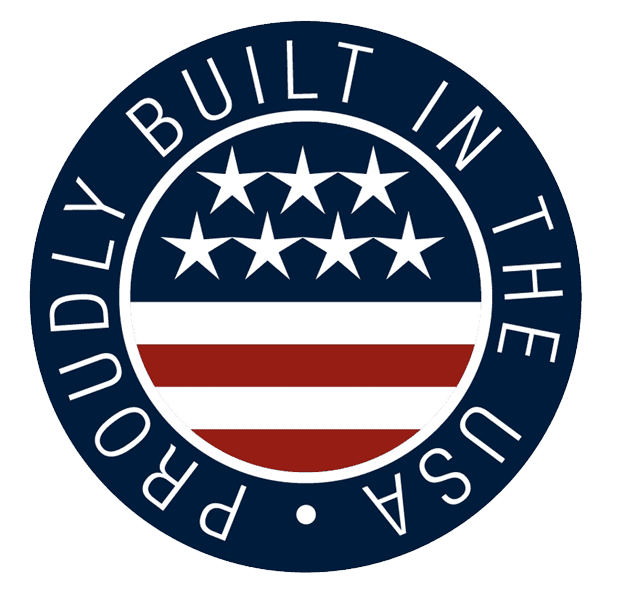 The RazorGage Product Line is manufactured in Ames, Iowa, USA, by Technical Services, Incorporated.
For more than 40 years, Technical Services, Inc. has been developing custom specialized machinery that speeds and improves the manufacture of automotive components, recreational vehicles, appliances, windows, doors, cabinets, water testing products, and more. The RazorGage product line draws from those decades of widely varying experiences to bring to market the finest positioning system in its price range available today.