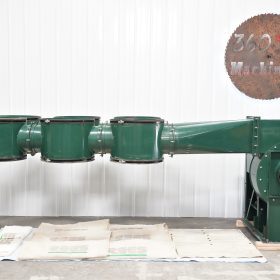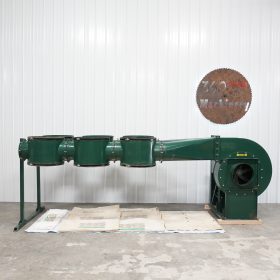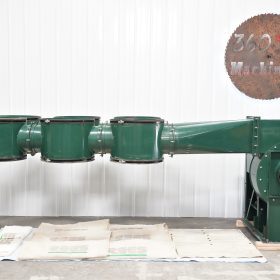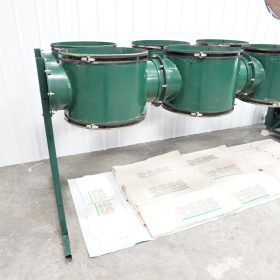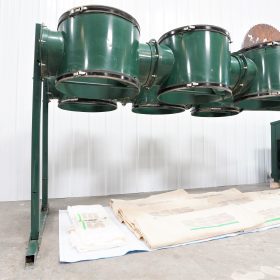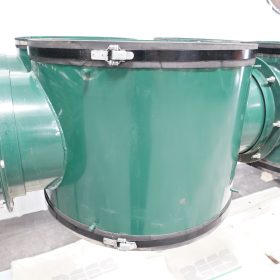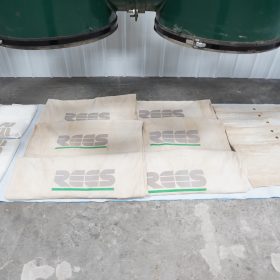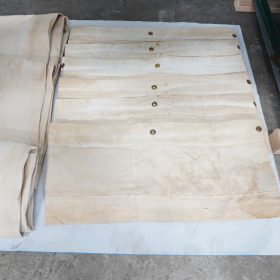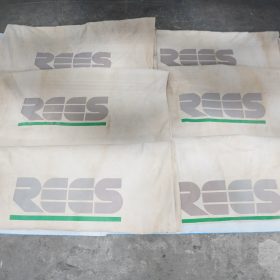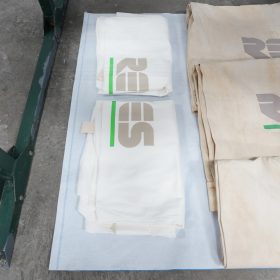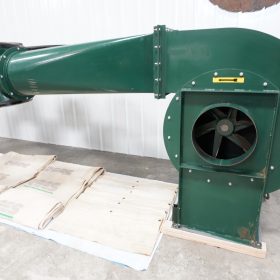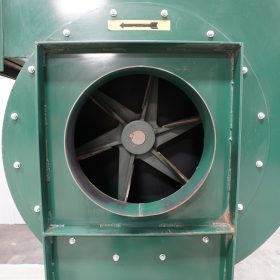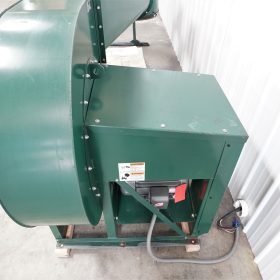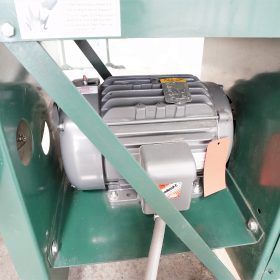 REES CX2030-6 20 HP 8700 CFM DUST COLLECTOR
This Rees-Memphis 2000 series dust collector is capable of a maximum of 8,720 CFM (see CFM ratings below) and is powered by a 230/460V/3 Phase 20 HP motor. It has a total of 6 upper bags that are in very good condition. We did find 2 good repairs, but will include 2 NEW filter bags as well. The six filters create 282 sq. ft. of filter area and are meant to be ceiling supported by a simple rod and wire. This method also helps shed any "dust cake" build up when turned off. This 6 module dust collector allows for use of clear bags ,but can also accommodate six 55 gallon drums. It comes with both bag clamps and sleeve extensions for barrels. The six 55 gallon drums create 49.2 cubic ft. of storage. This dust collector has a footprint of 14'3″ long, is 52″ deep, and stands 13′ tall. This fully functional machine has been fully cleaned, checked, and is ready to work from the time you receive it. This is our guarantee to both you and your company!
2000 series 20 hp dust collectors – 8720 CFM @ 6″/8210 CFM@ 7″/ 7640 CFM@8″/ 7000 CFM@9″/ 6230 CFM@10″/ 5200 CFM@11″/ 3720 CFM@12″
* Note: Static pressure is measured as total external in inches water gauge.