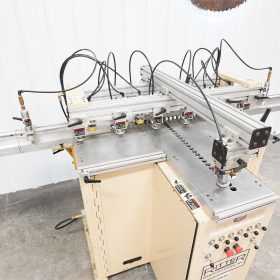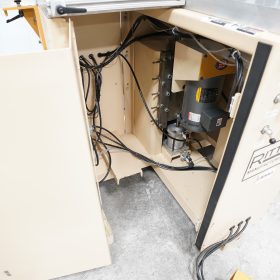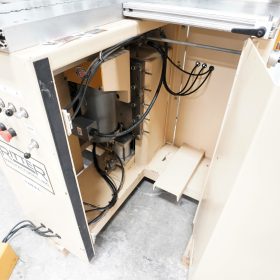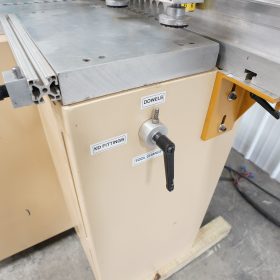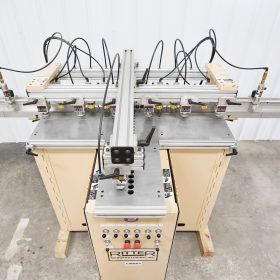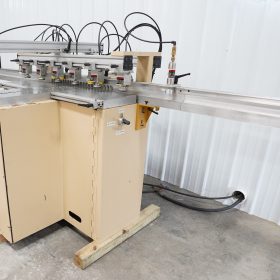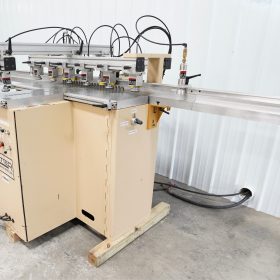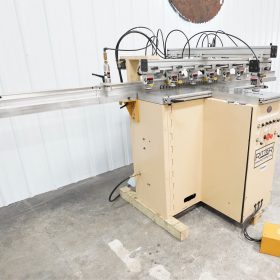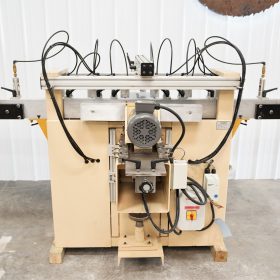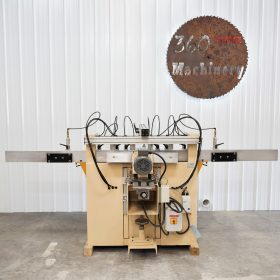 2014 RITTER R46VH VERTICAL HORIZONTAL CONSTRUCTION BORING MACHINE
Ritter R46VH Construction Drill- Designed for dowel and hardware connector boring applications for frameless cabinetry. The 46- spindle system allows for 23-spindle horizontal and 23-spindle vertical boring of construction holes for upper and lower cabinetry as well as pantries and drawer boxes. Quick changeover of boring patterns and a one-point panel referencing design eliminates the need to change reference stops and fences for the horizontal and vertical boring applications. The non-tilting boring head design provides for years of boring pattern accuracy.  This fully functional machine has been fully cleaned, checked, and is ready to work from the time you receive it. This is our guarantee to both you and your company!
STANDARD FEATURES:
32mm spindle centers
Steel gear driven spindles
23-Spindle horizontal head
23-Spindle vertical head
7 Foot Pedal Operated Hold downs
2 manual stops
2 manually operated hold downs
7 pneumatic material stops for quick indexing
Face edge referencing system
Quick tool change system
K.D. fitting boring capacity
Foot pedal operated
Weight: 2,000 lbs.