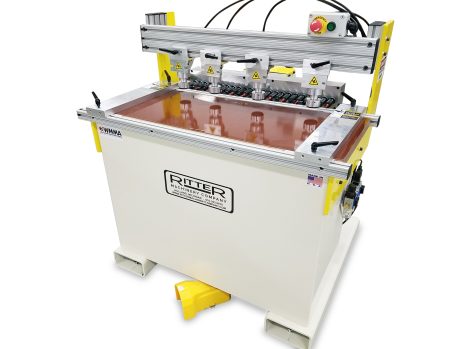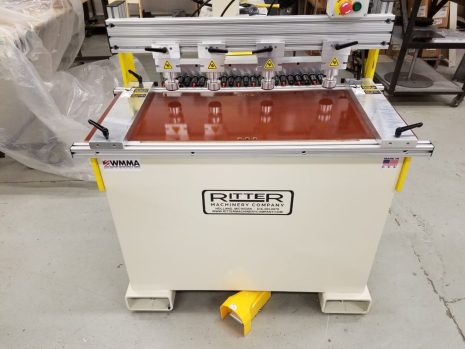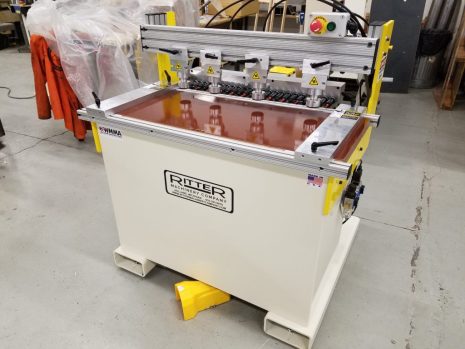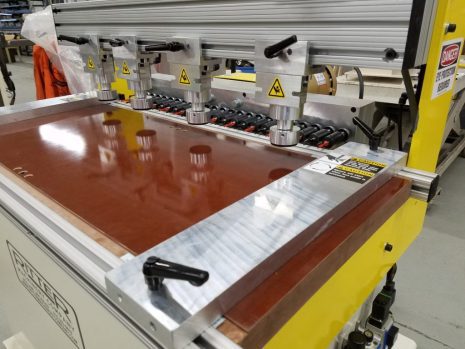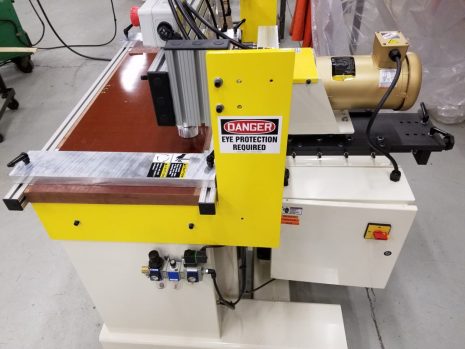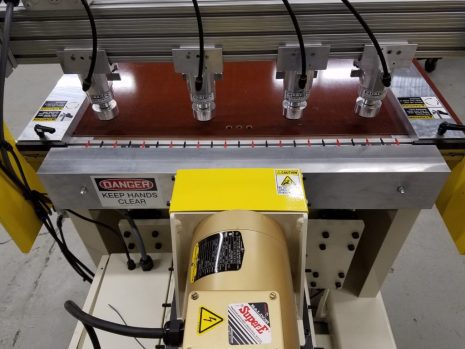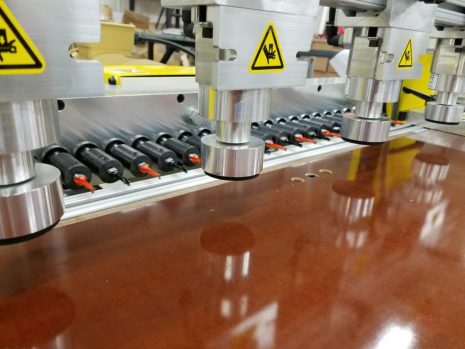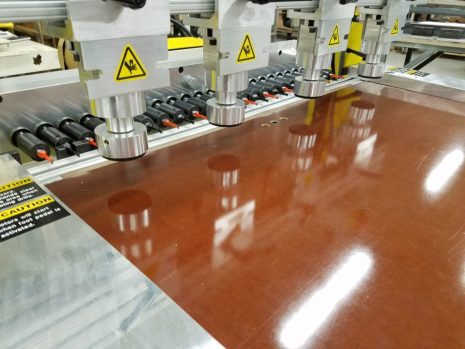 Ritter R823 Horizontal Boring Machine
23-Horizontal Gear Driven Spindles
32mm Spindle Centers
10 Mm Bored Collets
(12) Right Hand, (11) Left Hand
3,450 Spindle Rpm
3 H.P. Spindle Drive Motor, TEFC
0-2″ Adjustable Boring Depth
20″ X 42″ Precision Ground Table
Back Fence Lip
(2) End Boring Fences
(1) 5-Ton Carriage Adjusting Jack
(4) 2.00″ Bore Clamping Cylinder
Wired 3-Phase 480 Volt, 60 Hz. (optional single-phase)
Foot Pedal Actuated Boring Cycle
No Tooling Included
Designed And Manufactured In The USA
Crate Dimensions: 54″ X 54″ X 55″ Weight: 1,485 Lbs
The Ritter R823 is a robust, 23 spindle horizontal borer, designed to be used as a supplemental borer for CNC nested based router and point-to-point borer applications, producing clean and accurate drilling of wood components. The workpiece is held firmly against the table by a pneumatic clamps, and there is full adjustability of the index stops, bed height, and depth of cut.

---
ⓘ Unlock Your Best Price!
By clicking the button below, you'll receive personalized pricing tailored to your needs, including available discounts and accurate shipping costs. We're committed to offering you the best value, but some of our special rates can't be displayed online.
Don't miss out – request your quote now!