Benefits:
Economical Initial Investment

Reduced Adhesive Costs

Reduced VOC Emissions

Zero Hazardous Waste

Superior Rigid Glue Line
System Includes:
Chain-driven, Power Roller Conveyors

Specially Designed Belt Transfer Conveyor In The Spray Zone

Individually Controlled Spray Guns With Automatic Width & Length Sensing

Unique Spray Head Design For High Solid PVA Glues

Dual Diaphragm Pump With Individual Pressure Regulators

Infrared Drying Tunnel

Free-standing "Console" Type Electrical Enclosure With PLC-Controlled Sequence Of Operation

Variable Line Speed With Digital Display

Gas Spring-operated Front Access Door
Optional Equipment:
Specially Designed Panel Cleaner To Clean Core And HPL Simultaneously

Laminating Index Systems

Pinch Rollers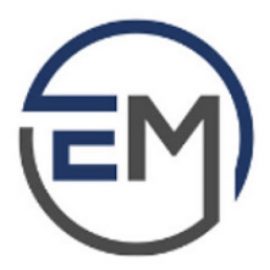 Evans Midwest, together with strategic partner OMMA, offers the largest variety of water-based laminating solutions in the world today. Whether you require a simple 2-roller glue spreader with a single cold pinch roll press for laminating high-pressure laminates, or a very precise 4-roller glue spreader embedded in an automated system, Evans Midwest has the machinery to meet your requirements. 
Evans Midwest Machines have been used extensively in the kitchen countertop, office furniture, architectural woodwork, and store fixture industries. 
Bottom line: Evans Midwest helps you laminate better, increase productivity, and improve quality!