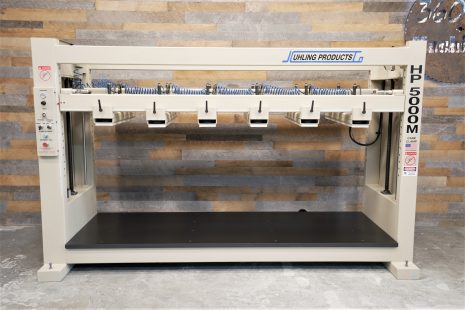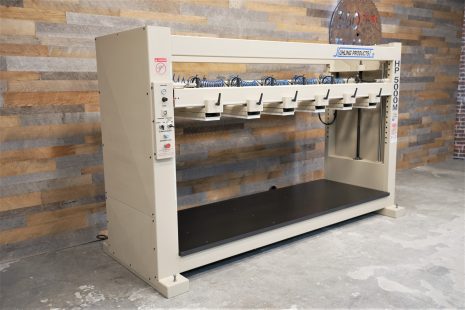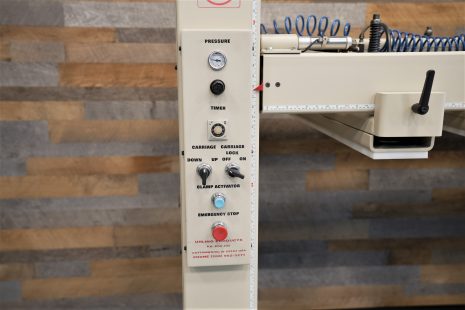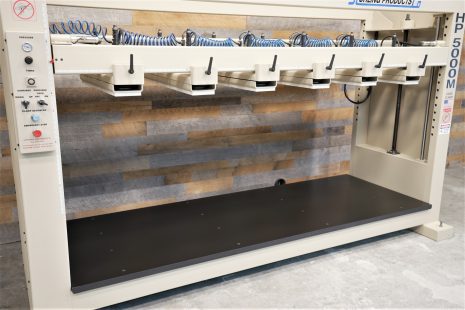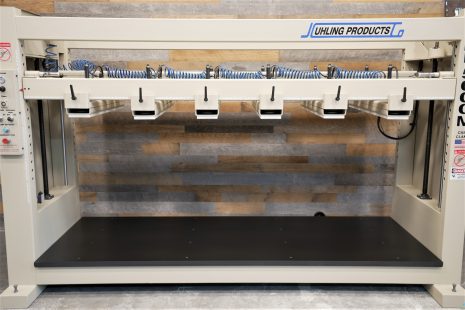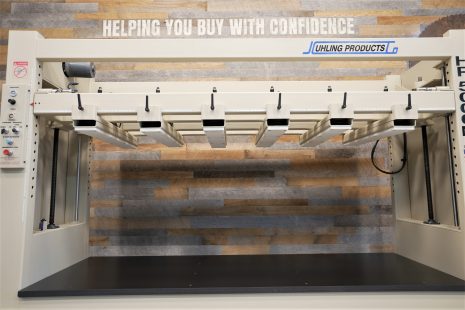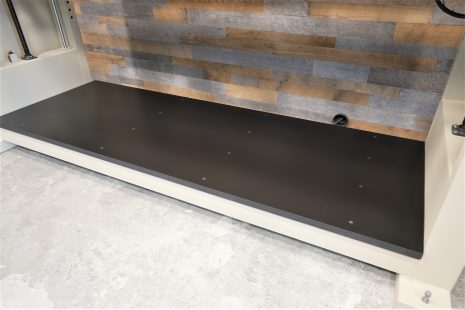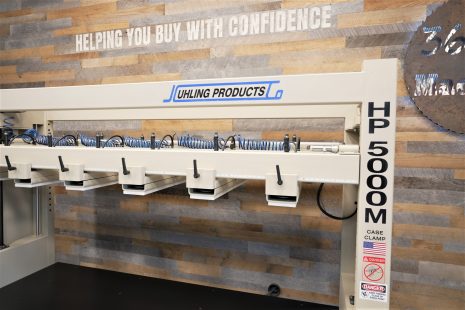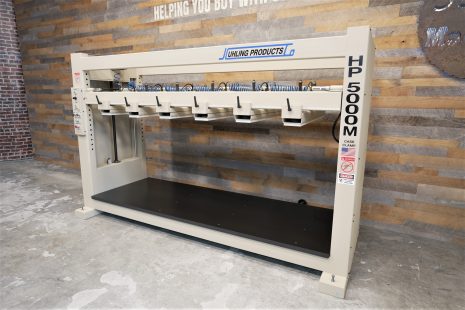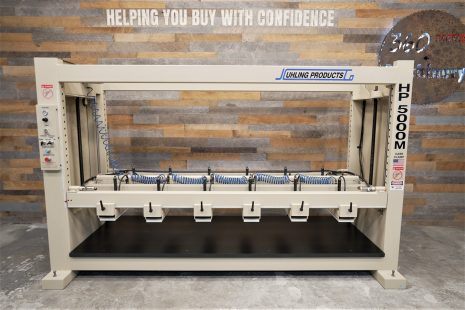 Uhling HP-5000M Case Clamp 119″ X 49″ X 40″ Capacity
This 5000M is much like the base vertical only Uhling HP3000 except in horizontal form with more depth, length capacity, and (2) more pressure bars. It's clean, fully operational with a 119" long x 49" high x 40" deep clamping capacity (11″ min. height) and can allow for multiple unit clamping. Clamps cabinets in horizonal plane.  (6) dual pod pressure bars. Top pressure only allows for maximum horizontal capacity combined with the (6) pressure bars. Four Pneumatic Locking Cylinders for the Pressure Beam. Timer controlled: allows the operator to easily identify the end of the clamping cycle.
This fully functional machine is going through our quality assurance program and is being fully cleaned, checked, and will be ready to work from the time you receive it. This is our guarantee to both you and your company. It is owned by 360 Degree Machinery and located in our inventory in Kingston, TN.