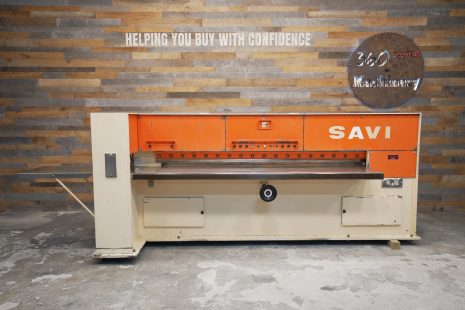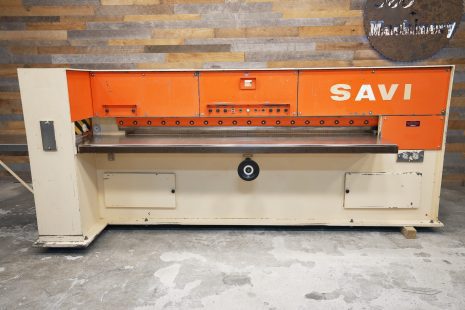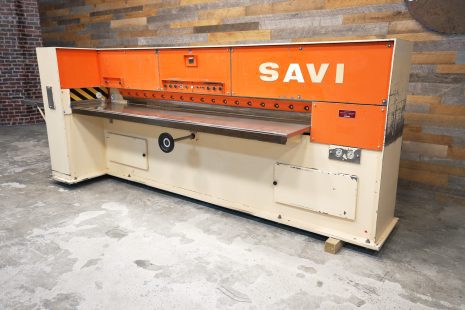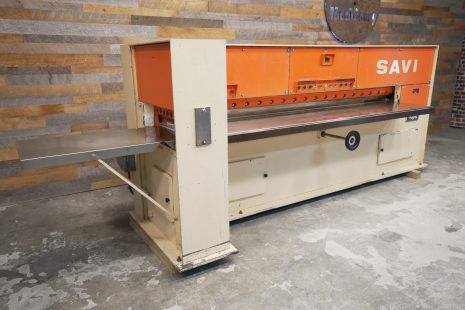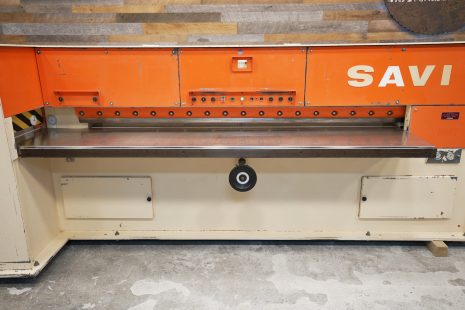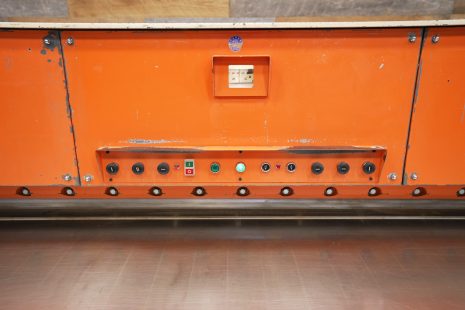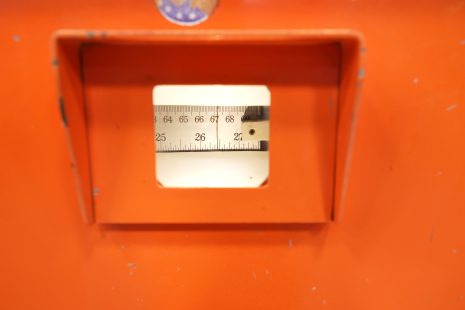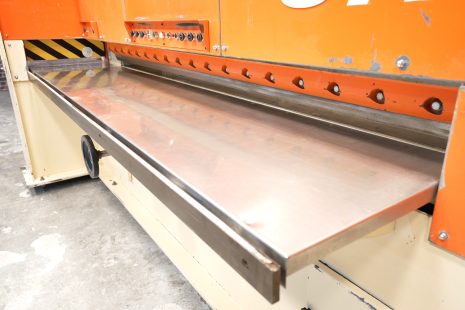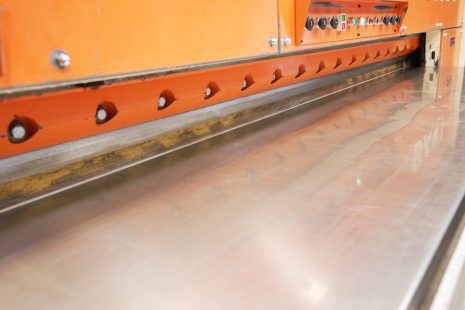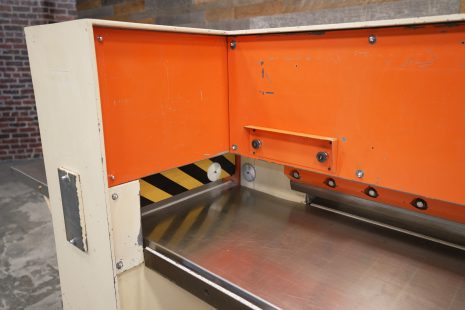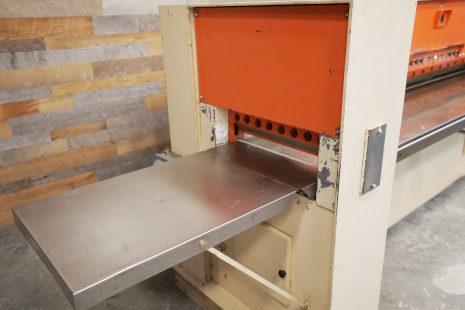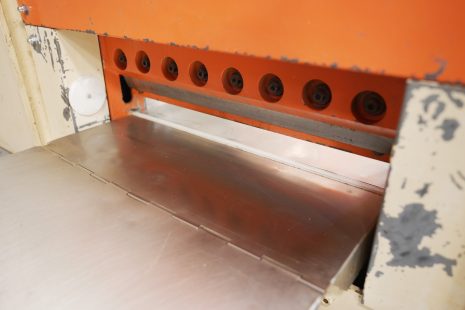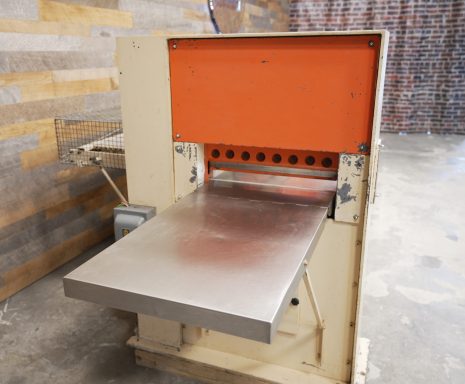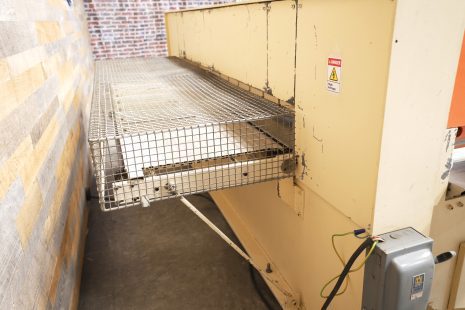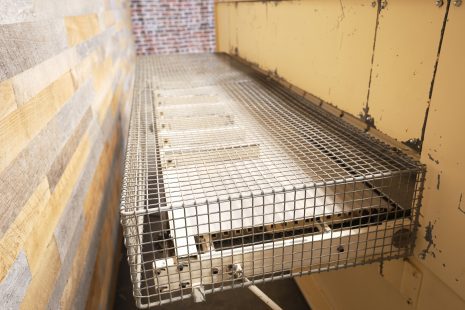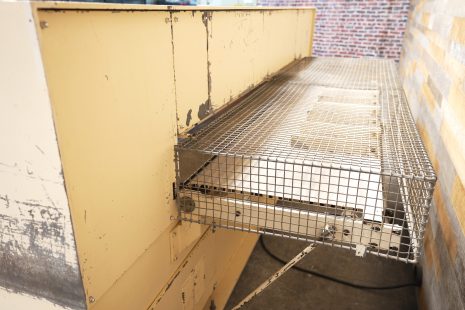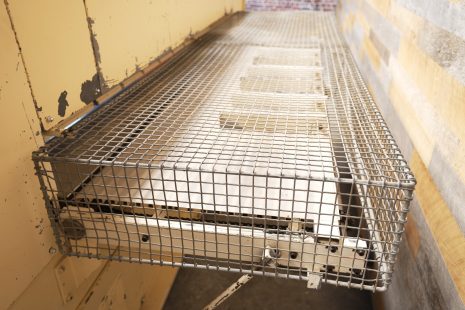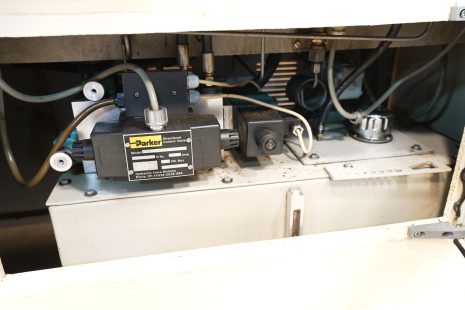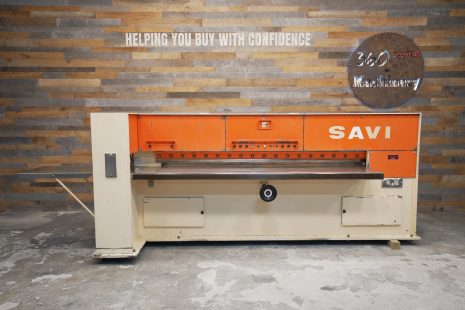 SAVI 2600mm Length and 600mm Crosscut Veneer Guillotine (W/Second Cut Option)
This Savi Veneer Guillotine has a 102.4″ (2600 mm) width capacity and has a 1-3/8″ daylight opening. This 2600mm blade also features a "Second Cut" option. When using the knife in the second position, a thin clip, aprox. 1mm is cut off from the pack after the first trim. You will also find a 24″ (600mm) crosscut blade as well. The (2) hydraulically operated knifes are powered by a 5.5 HP (Leeson Motor)) hydraulic unit with reservoir. The motorized parallel fence has a .25 HP motor, is push button operated, and adjustable from 1″ – 26-1/2″ with magnified tape reader in front of machine. All the lights including the "Green" cutting indicator lighting on both the length and crosscut stations functions properly.
This fully functional machine has been fully cleaned, checked, and is ready to work from the time you receive it. This is our guarantee to both you and your company. It is owned by 360 Degree Machinery and located in our inventory in Kingston, TN.