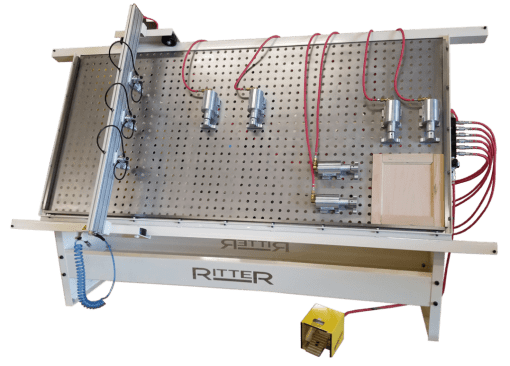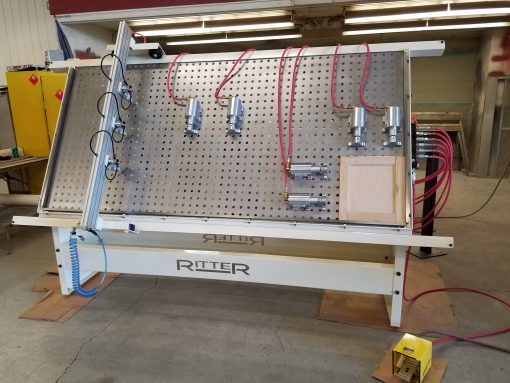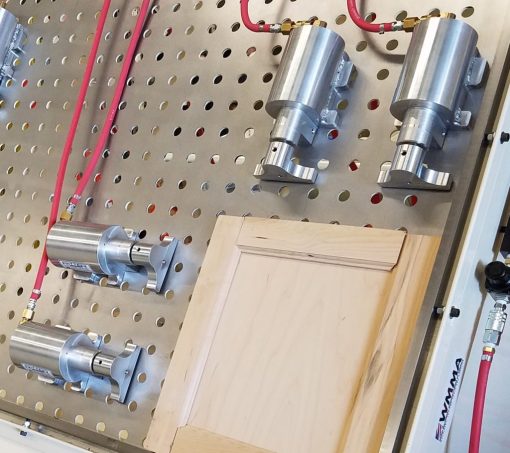 Ritter R275E/A Mini 4'x8′ Face Frame & Door Assembly Table (2 in One) IN STOCK
4'x8' Face Frame Table
Clamp Arm with (3) Hold Down Cylinders
(4) Universal Clamping Cylinders and Manifold
45 Degree Vertical Easel
Squaring Bars on Right and Left Sides
Perforated Steel Table Top
Manifold with 1/4″ NPT Regulator/Gage
Designed and Manufactured in the USA
Footprint: 115″ L x 41″ W x 79″ H
Additional options for this machine include:
R275A – Additional Beam Assembly
U300E05 – Additional Clamp Cylinder
The Ritter R275E/A Mini-Framer Face Frame Assembly table is versatile, heavy-duty and user-friendly. With a clamp arm and Ritter's popular side-clamping cylinders, the R275E/A offers the best of both worlds. With a total of 7 cylinders, this machine will make your assembly a breeze!

---
For current product availability and our most competitive price delivered, please contact us using the "Request A Quote" button below. Due to vendor restrictions, we cannot always advertise our highly competitive pricing online.