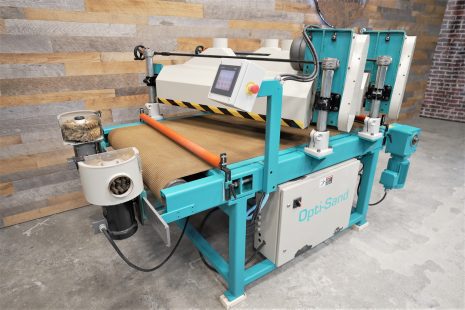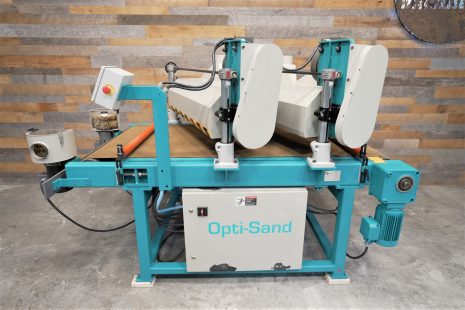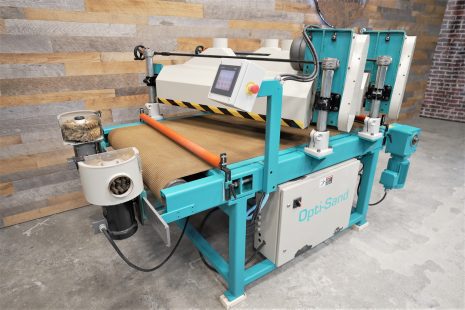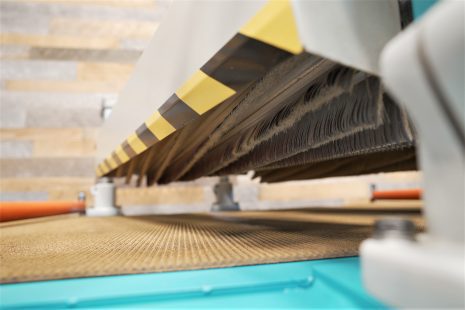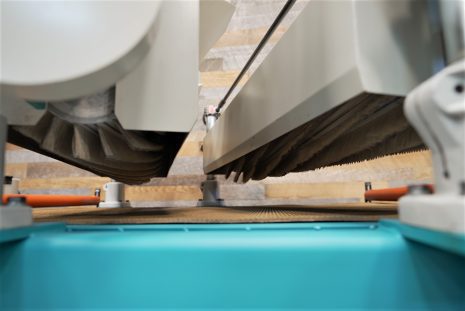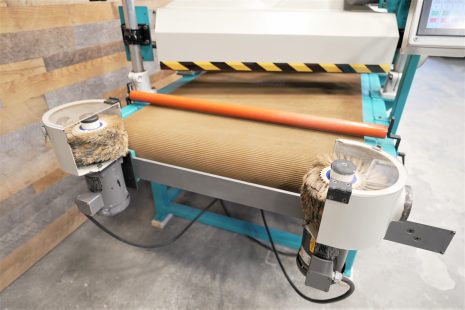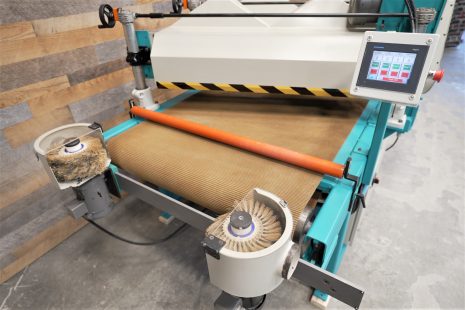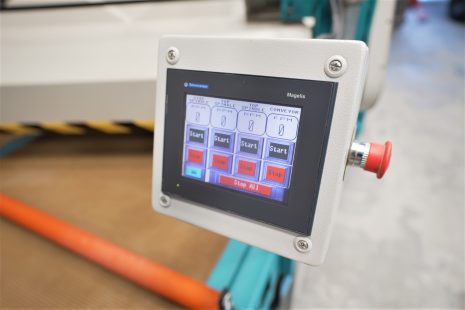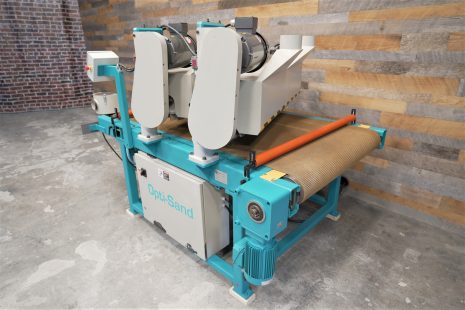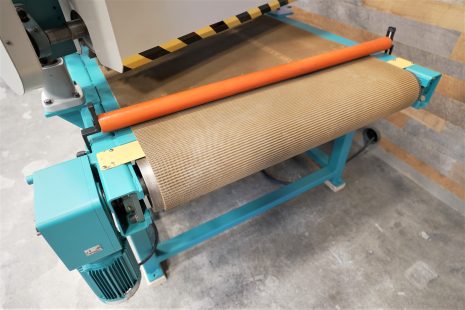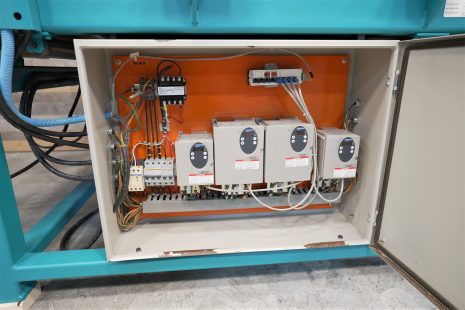 RARE Opti-Sand P432A (43″ X 4″ Capacity) 4-Head Brush Sander (2 Top/2 Side Heads)
This Opti-Sand P432A is pretty rare. It has two 43″ wide brush heads for large panels, yet it also has 2 adjustable side heads that are 4″ tall. So not only can you sand the top of your work piece, but also the sides if need be. The adjustable heads will you go wide or narrow adding to the flexibility of the sander. The 5 hp (each) top heads are spiral, reversible, and can be adjusted to run up to 600 RPM. The 1/2 hp (each) side heads are also reversible, and can be adjusted to run up to 1,000 RPM. The 1.5 HP feed allows for speeds of up to 44 FPM.
The Opti-Sand Panel Sanders are designed to finish sand and sealer sand flat panels and other 2 dimensional wood parts in a single pass and cabinet doors, entry doors and other 3 dimensional parts with multiple passes.
This fully functional machine is going through our quality assurance program and is being fully cleaned, checked, and will be ready to work from the time you receive it. This is our guarantee to both you and your company. It is owned by 360 Degree Machinery and located in our inventory in Kingston, TN.