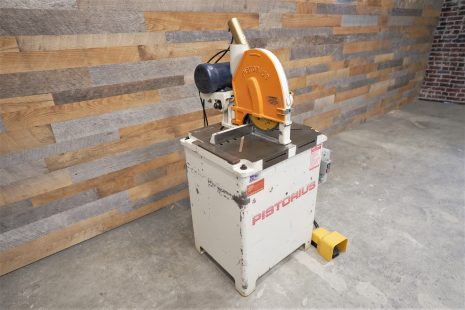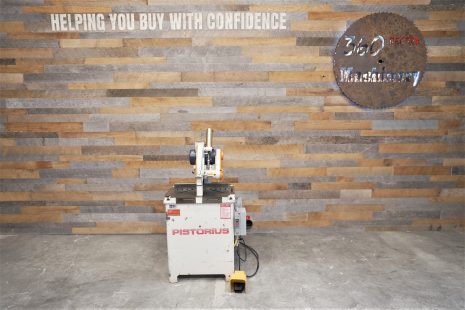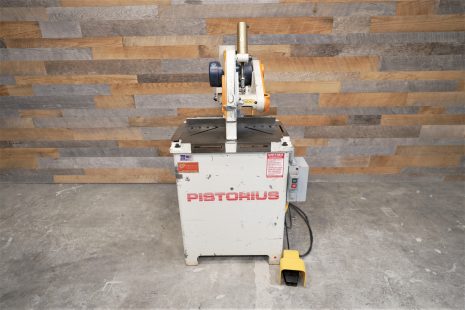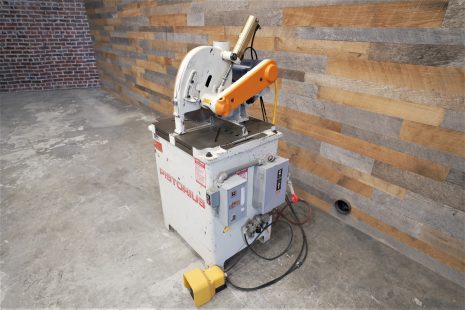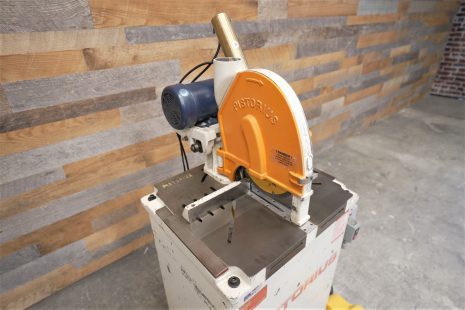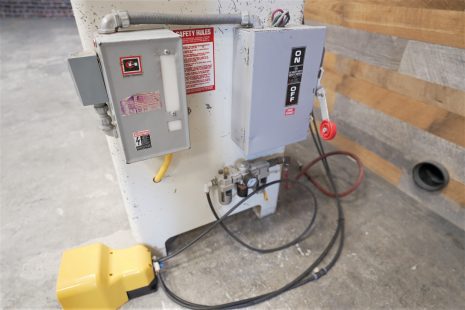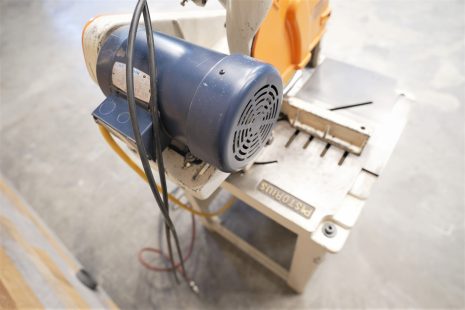 Pistorius SC-12 Automatic Single Cutoff Saw
Pistorius Model SC-12-P automatic single cut off/miter chop saw (45 degree). 3 hp, Leeson 208-230/460V/3-Phase motor. Belt drive to saw arbor. 12″ blade capacity. Swivel saw head for miter cutting up to 45 degrees right or left hand. Cutting capacity (at 90 degrees) 2-1/2″ x 6″. Cutting capacity (at 45 degrees) 2-1/2″ x 4-1/2″. Pneumatic cylinder stroke of saw head. Foot pedal cycle controls.
This fully functional machine is going through our quality assurance program and is being fully cleaned, checked, and will be ready to work from the time you receive it. This is our guarantee to both you and your company. It is owned by 360 Degree Machinery and located in our inventory in Kingston, TN.