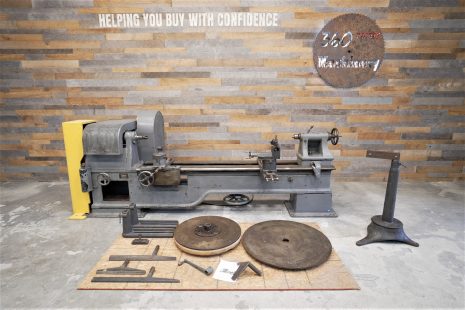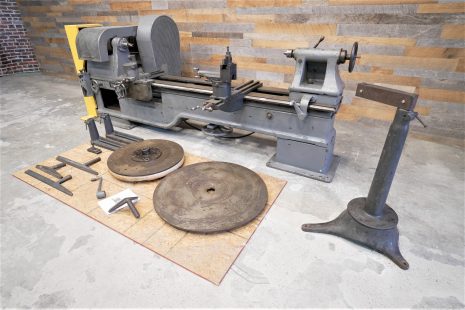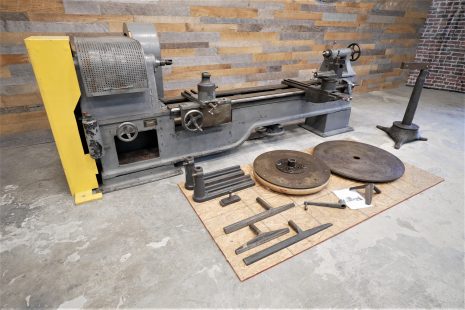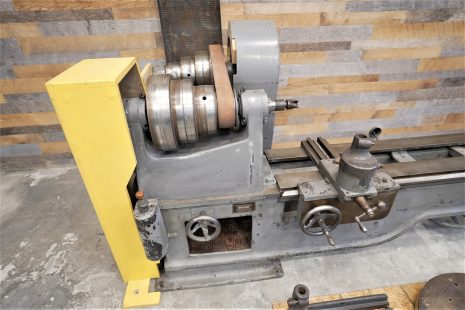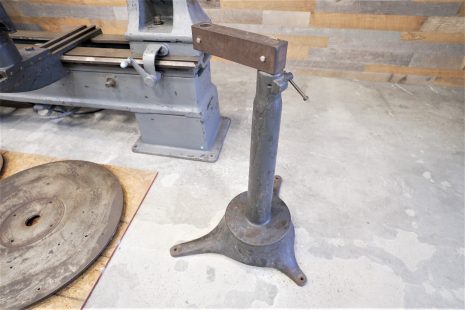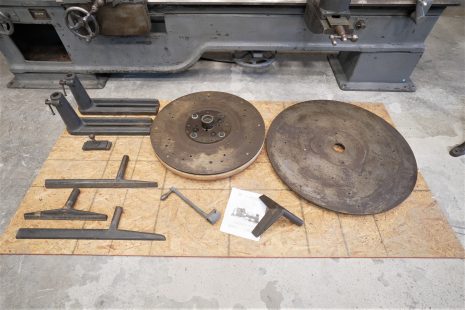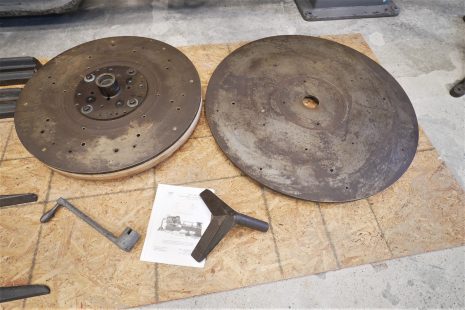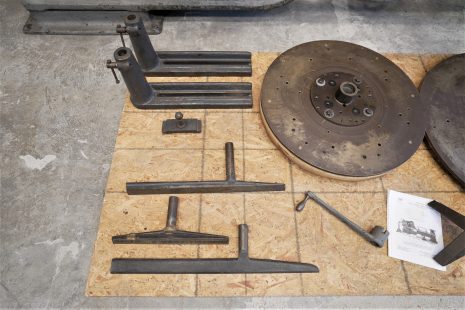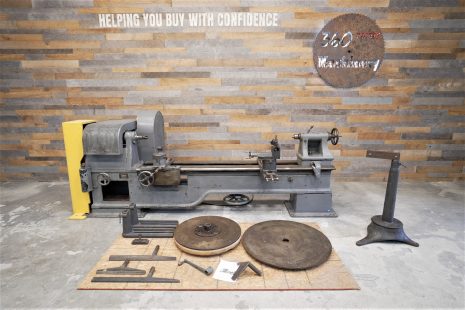 Oliver No. 66 -AC Heavy Gap Bed Lathe (Sliding Bed up to 8'6″ Between Centers)
With every year that passes we find less and less old iron. We pulled this Oliver 66-AC out of a pattern shop and there is a lot to take in. "Stock can be turned from 6′-6″ between centers with the gap closed, or 8′-6″ between centers with the gap opened. Will swing 30″ over the ways and 26″ over the carriage and 24″ long with a 48″ diameter in the gap." The motor is rated at 7.5 hp @ 1,730 RPM, 5 hp @ 1,135 RPM, 4 hp @ 865 RPM, and 3 hp @ 550 RPM. Includes 30″ and 38″ faceplates, floor stand with offset rest holder, several tool rests including a right angle rest, (2) rest holders, (1) rest mount, carriage wrench, and auxiliary cross slide for turning large diameters in the gap (rare to find).
This fully functional machine is going through our quality assurance program and is being fully cleaned, checked, and will be ready to work from the time you receive it. This is our guarantee to both you and your company. It is owned by 360 Degree Machinery and located in our inventory in Kingston, TN.