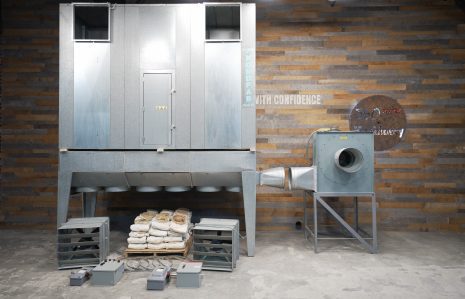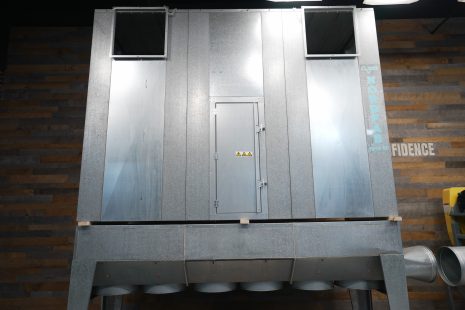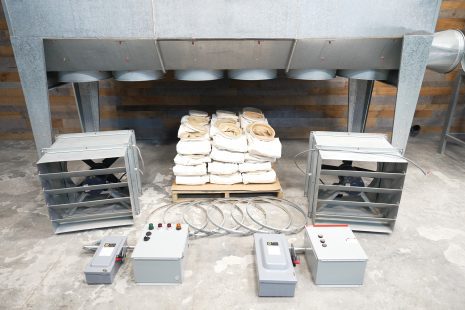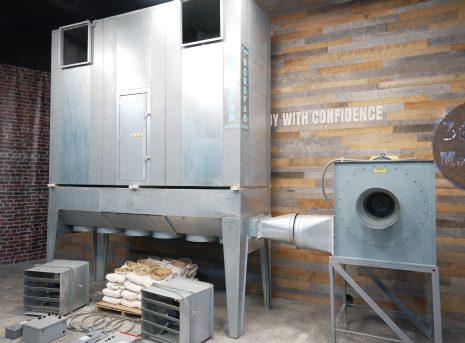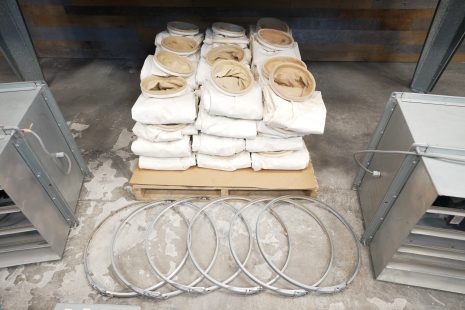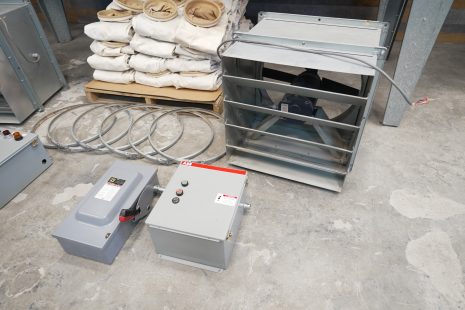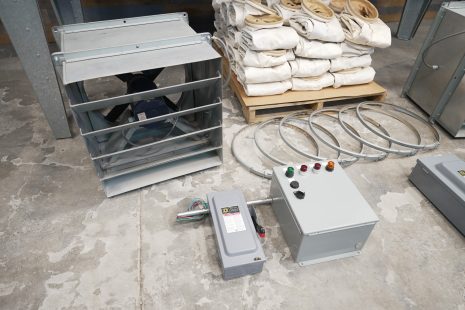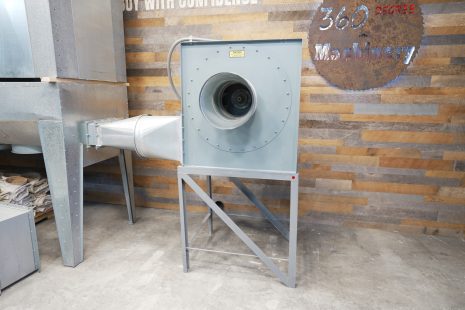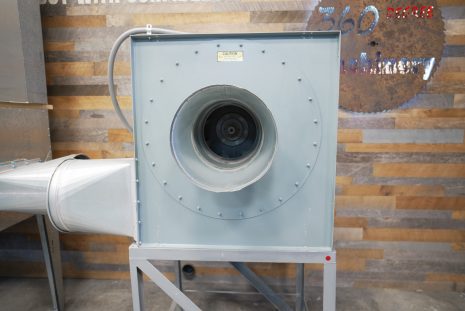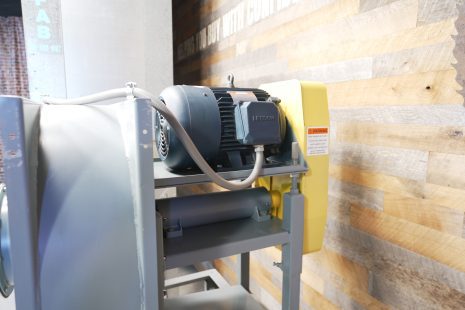 NORDFAB NFP Outdoor 8,000 CFM 25 HP Dust Collector (w/reverse filter cleaning)
This is a Nordfab (Disa) NFP Closed dust collector. It produces 8,000 CFM @ 10″ static pressure w.g. with a 25 HP motor. This is a bit of a rare machine in that it is enclosed and can be used outdoors, has return ducting, and regeneration fans for reverse air cleaning of the filters and operates at time intervals dependent on filter load and dust level.  Basically the fans up top, mounted in the return ducting, are not return fans. They actually blow onto the filters and reverse pressurize the bag house thus cleaning the filters. This dust collector is complete with 25hp blower, (2) – 2 hp regeneration fans, panels for outdoor use, 25 HP motor starter,  2 hp fan starter(s) with timers, electrical disconnect, (6) 500 mm bag clamps, and a 16″ RAW Adapter Flange. 208-230/460V-3 Phase currently wired for 460V operation. (48) Filter bags equate to around 864 sq. ft. filter cloth area (2 side mounted modules). Filters are in good+ condition. Bottom discharge into (6) transparent plastic bags. Dimension 216″ long X 46″ deep  (51″ @ Blower) X 171″ tall.
This fully functional machine has been fully cleaned, checked, and is ready to work from the time you receive it. This is our guarantee to both you and your company. It is owned by 360 Degree Machinery and located in our inventory in Kingston, TN.