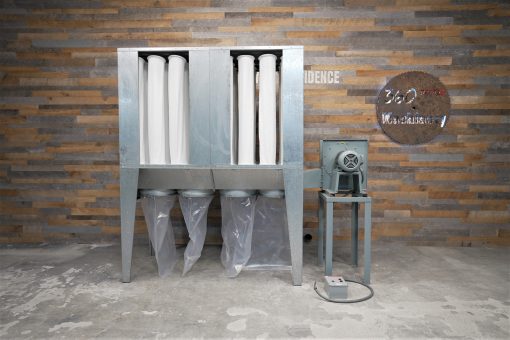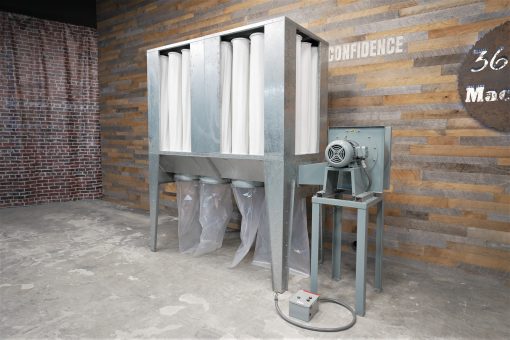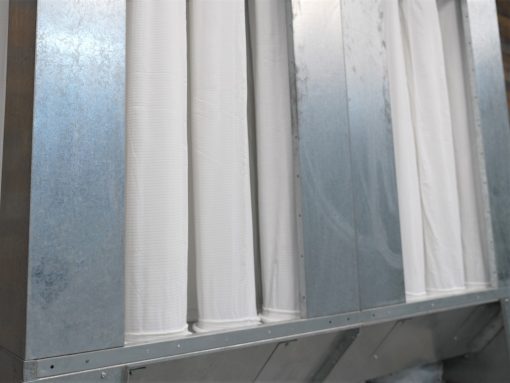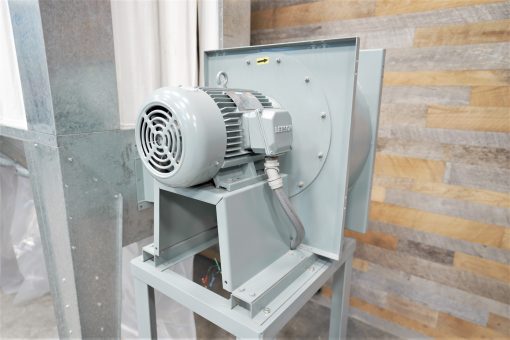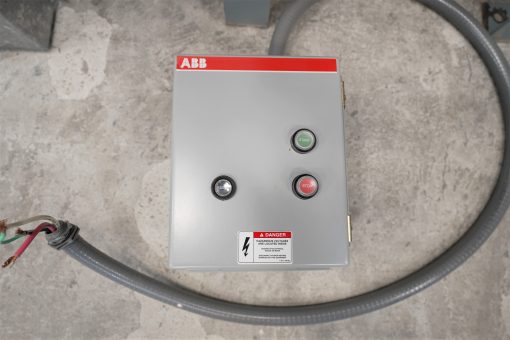 NORDFAB/DISA/DANTHERM NFP 4,500 CFM 10 HP Dust Collector
This is a Disa NFP Open dust collector. It produces 4,500 CFM with a 10 HP motor. It has a NEW full set of filters (32), The filters alone would set you back $1,200. This dust collectors is complete with (1) motor starter, (4) plastic bags, (4) 500 mm bag clamps, and a 10″ inlet adapter. 208-230/460V-3 Phase currently wired for 230V operation.
This fully functional machine has been fully cleaned, checked, and is ready to work from the time you receive it. This is our guarantee to both you and your company. It is owned by 360 Degree Machinery and located in our inventory in Kingston, TN.