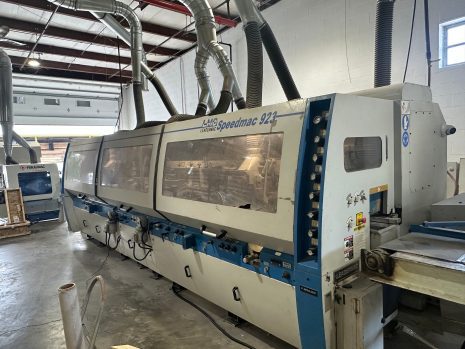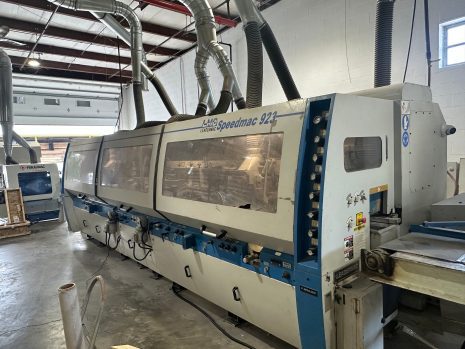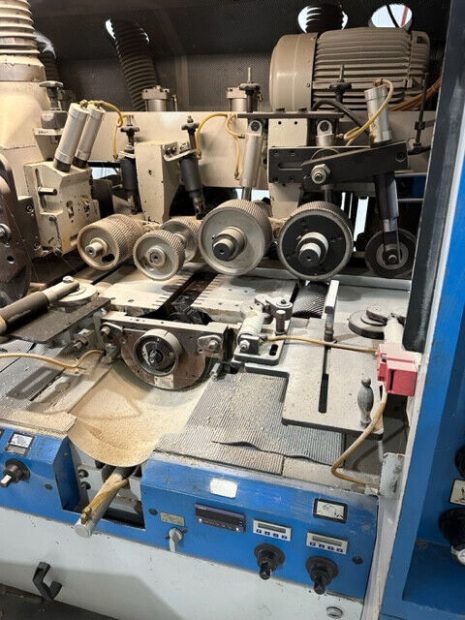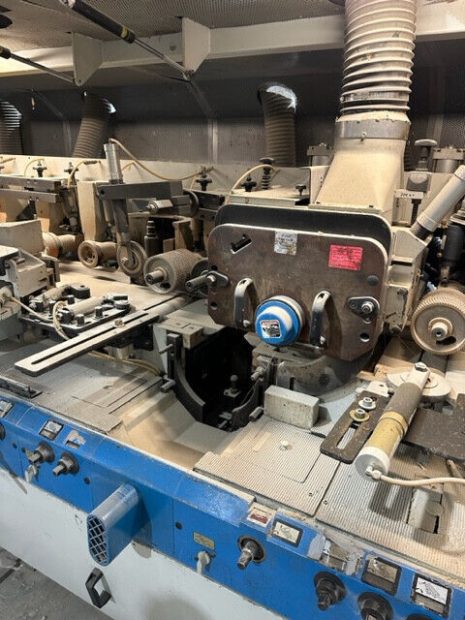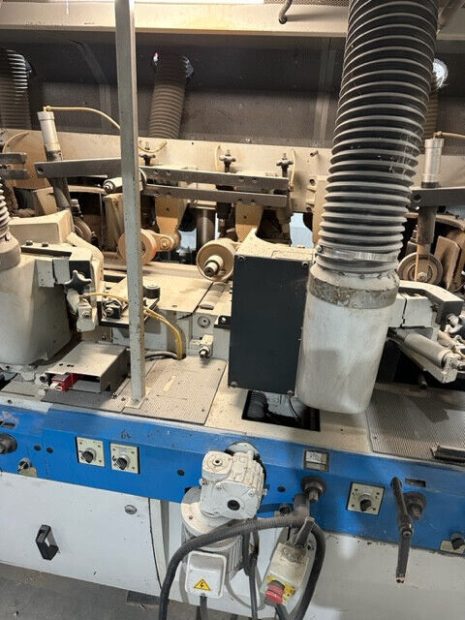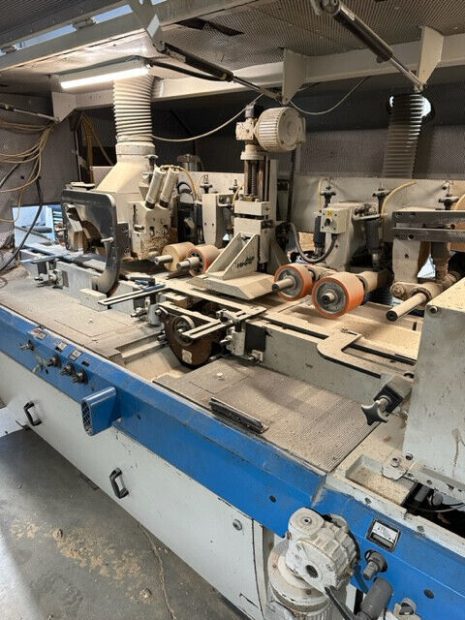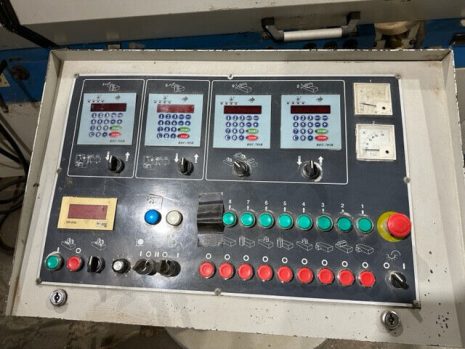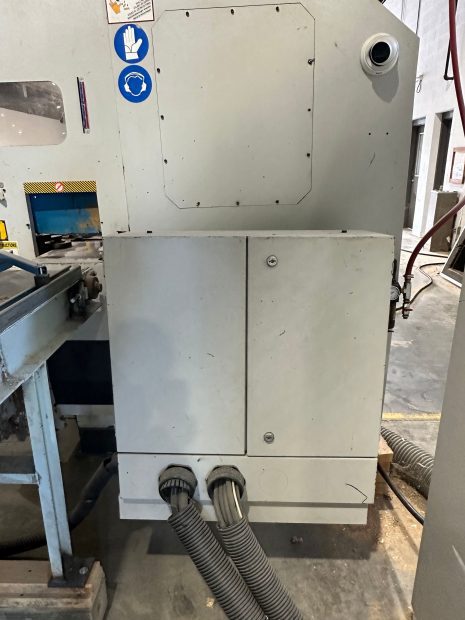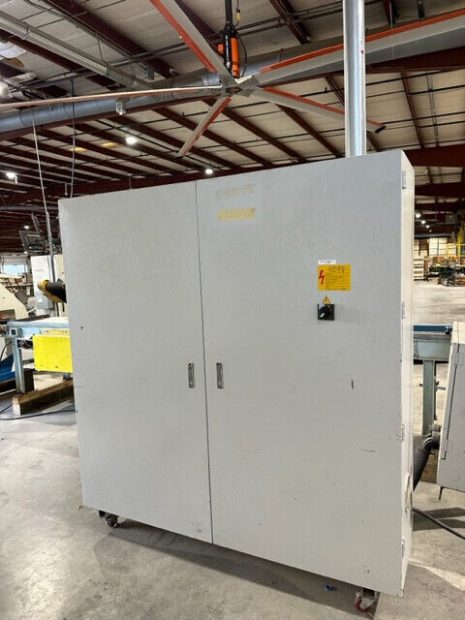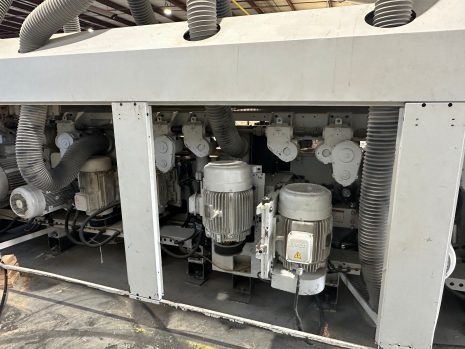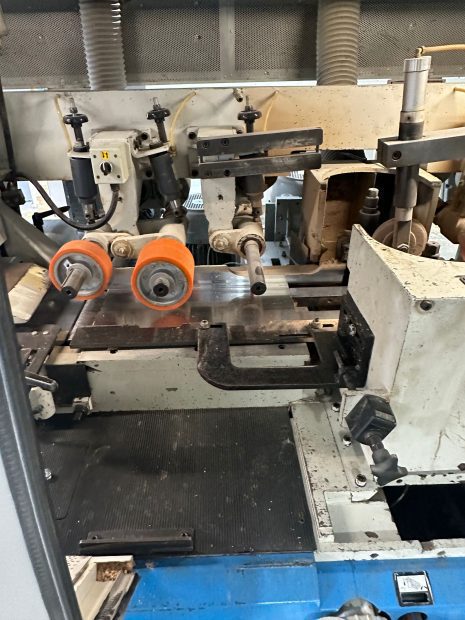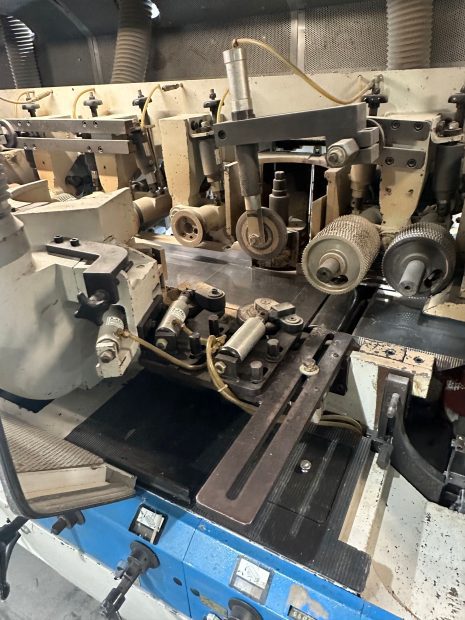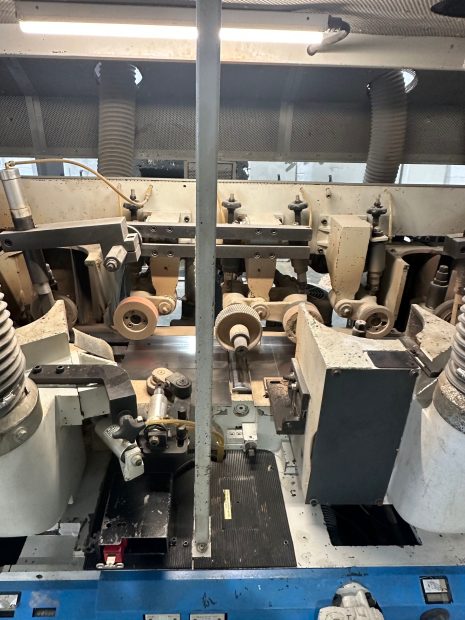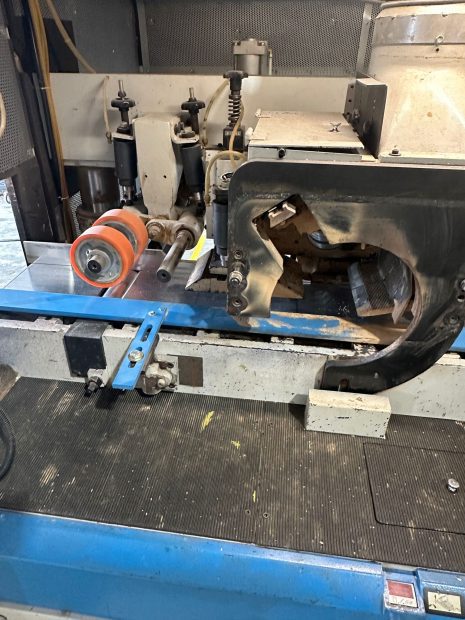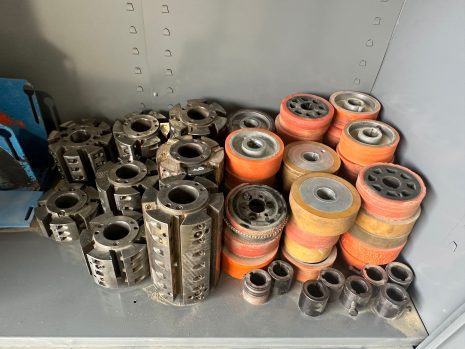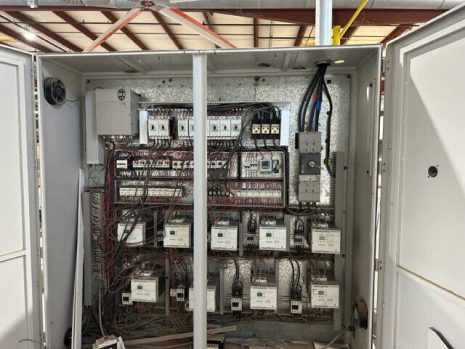 Leadermac Model Speedmac LMC-923SP Nine Head Moulder
Nine-Head High Speed Moulder with Opposing Side Heads for Strip Flooring
Width Capacity: 9"
Infinitely Variable Speed Feed from 20 – 260 FPM
VFD for Variable Speed
Head Configuration: Bottom, Top, Bottom, Right, Left, Right/Left (Directly Opposing), Bottom, Top
Bottom: 30 HP
Top: 40 HP
Bottom: 25 HP
Right: 20 HP
Left: 20 HP
Right: 20 HP
Left: 20 HP
Bottom: 20 HP
Top: 25 HP
All Heads are 230/460v, 3ph
Feed Motor: 20 HP
Spindle Diameters: 2-1/8"
Outboard Bearings for All Horizontal Heads
Digital Setting of Top & Left Spindles
Siemens Spindle Brakes
Digital Readouts
460v, 3ph
Serial #: 0909021
Includes 10 heads, a spare spindle (never installed), and pullers for tooling.
Dimensions (approx.): 22'L x 7'W x 6.5'H x 32,000 lbs.