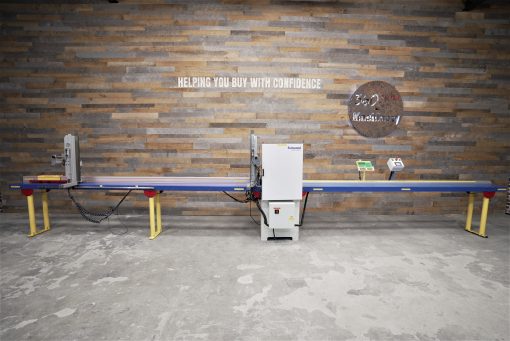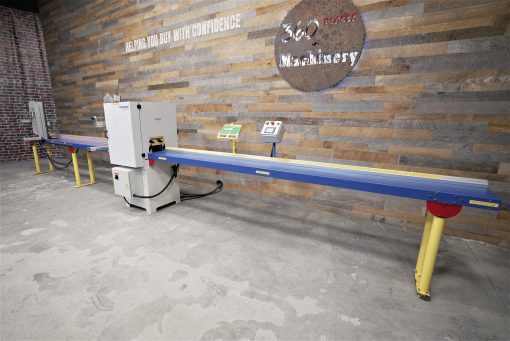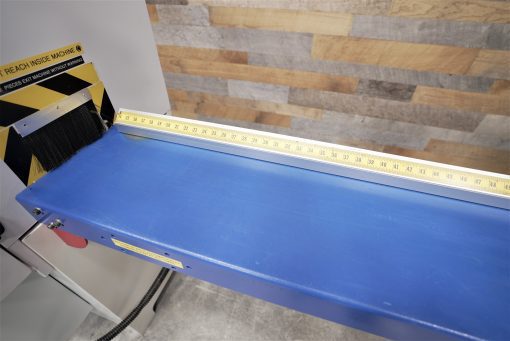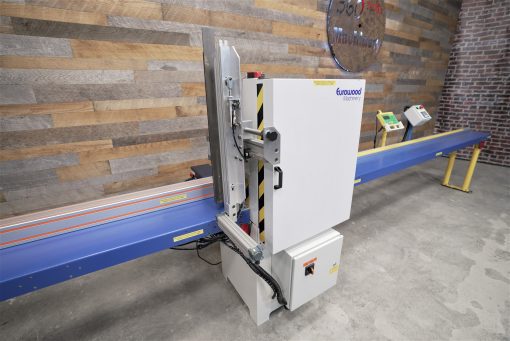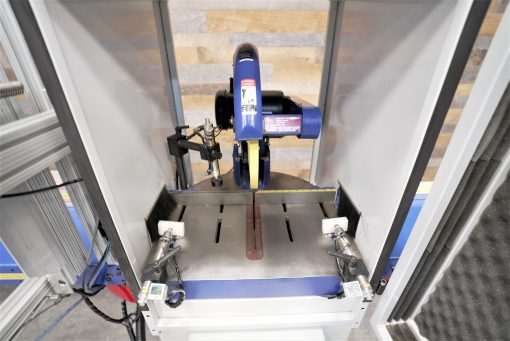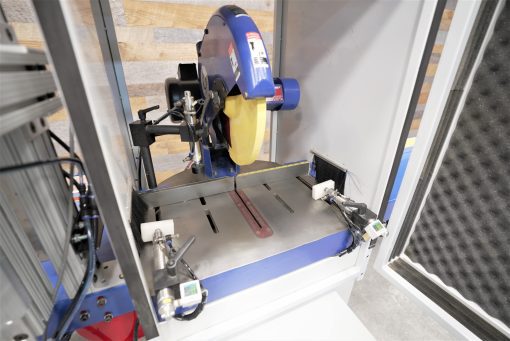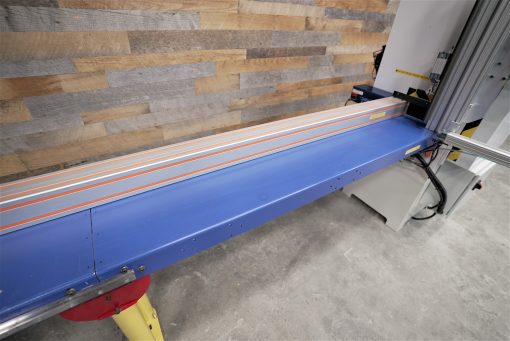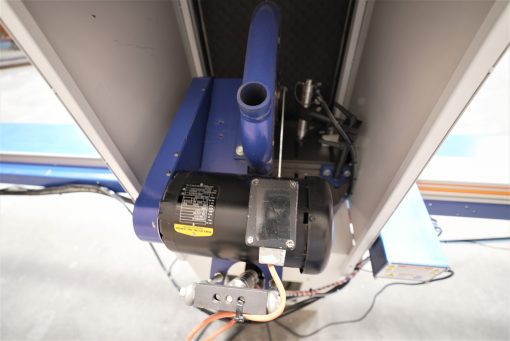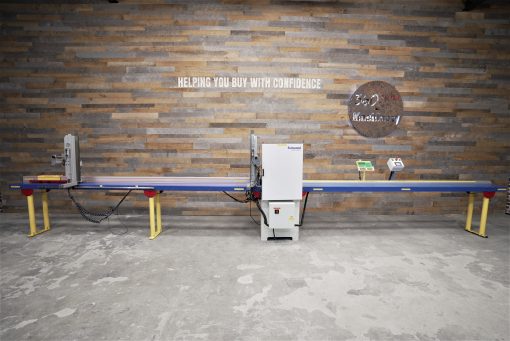 Fully Automated 12′ Tigerstop with Hopper with a CTD F255R (Eurowood)
First off this is a VERY low use system. This saw it set up in a way that you enter the length and quantity and the machine will cycle automatically. Including board positioning. There is also a hopper on the infeed that is out of the way when not in use but can hold 30″ of material vertically. Eurowood out of GA is the one who automated it in 2015. Currently it has modes for 3/4″ thickness or less or 1-1/2″ thickness or less with a 7-1/4″ width capacity. (Modes could possible be adjusted) The CTD is in a sound/safety enclosure and has a 3 hp motor with a 12″ blade capacity. The infeed is 14′ long with a 12′ capacity. The outfeed matches the infeed @ 12′. Total length of the system is 28′-1/2″. There are also 2 horizonal and 1 vertical material hold downs inside the safety enclosure.
*note: the hopper does have width constraints. It will open to 7-1/4″ but requires 2 blocks to be added for wider material for support on the outside corners. This is only an issue on wider material.
This fully functional machine has been fully cleaned, checked, and is ready to work from the time you receive it. This is our guarantee to both you and your company. It is owned by 360 Degree Machinery and located in our inventory in Kingston, TN.