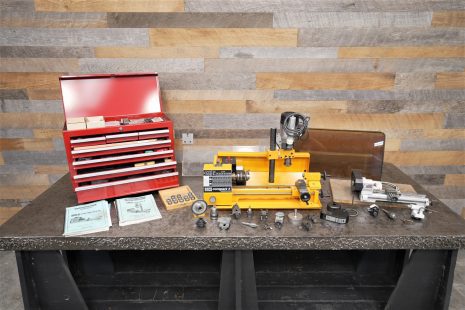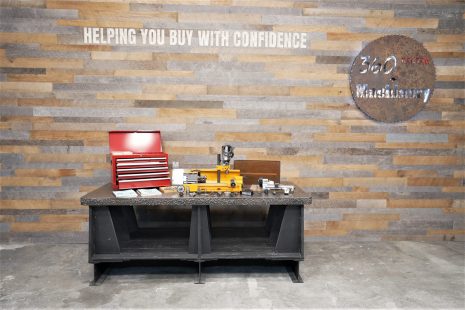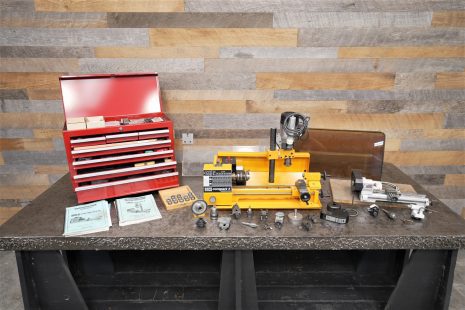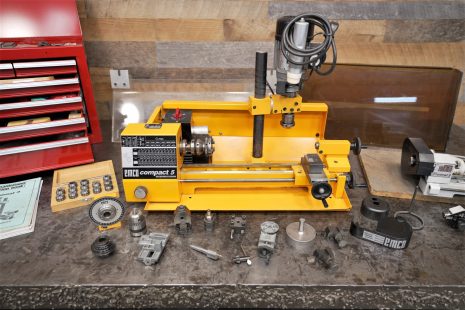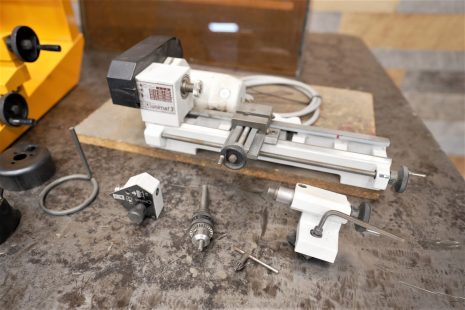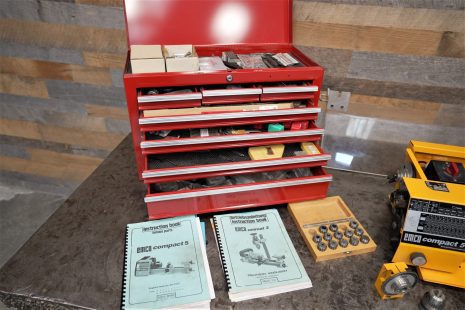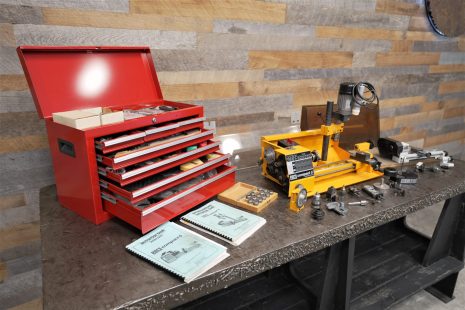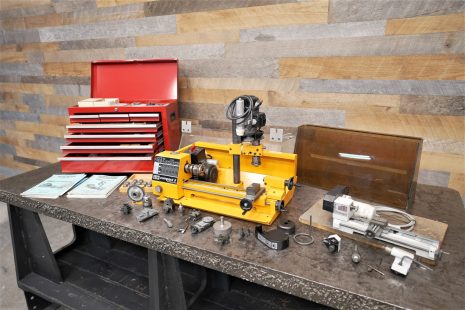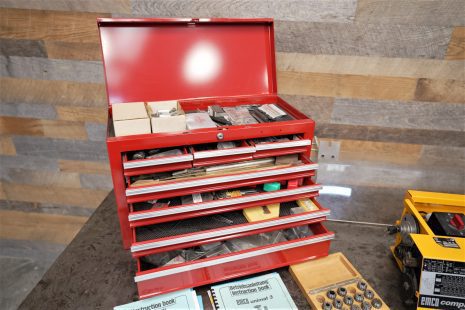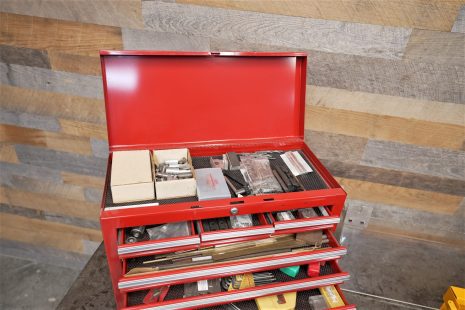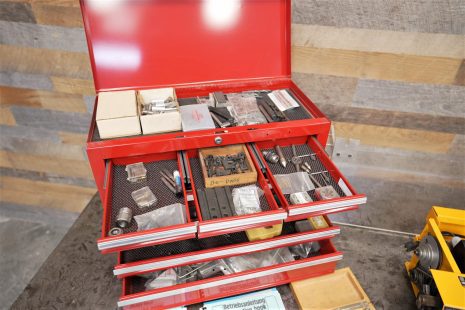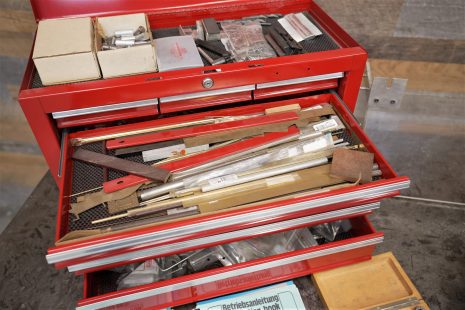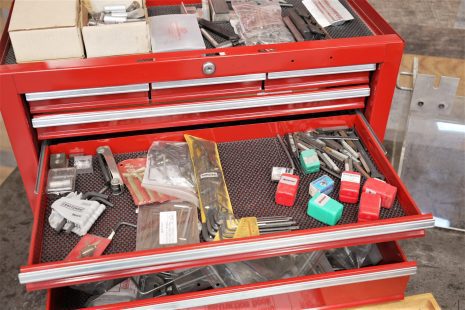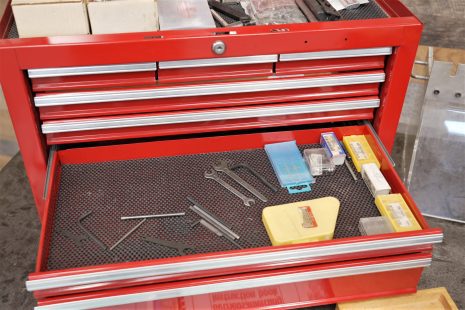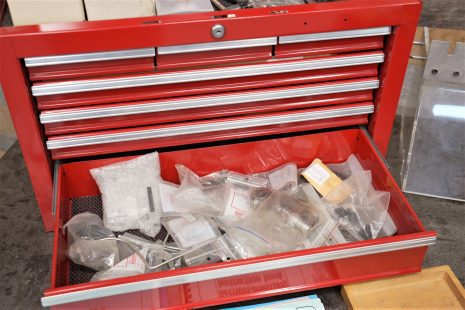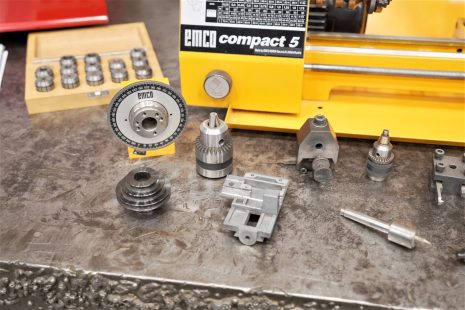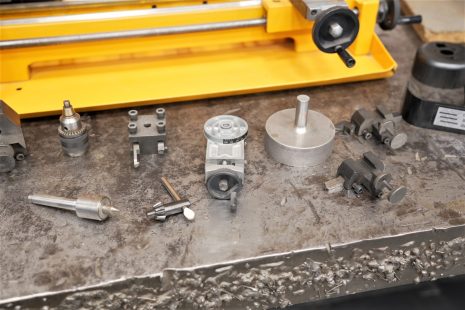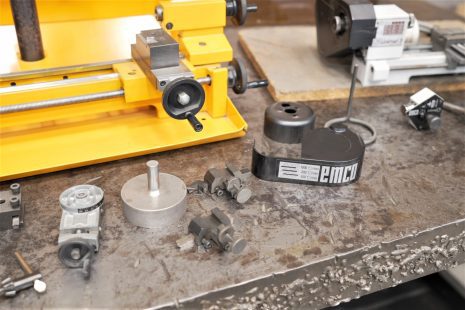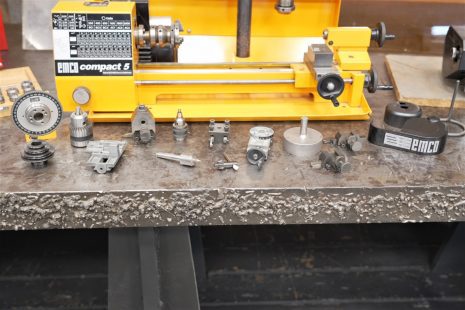 EMCO Compact 5 and Unimat 3 Turning Lathes PLUS ACCESSORIES & MORE
Very complete set up with a lot of goodies and extras. EMCO Compact 5 with a capacity of 2.56″ x 13.78″ (65 mm x 350 mm) with 6 spindle speeds from 200 to 2400 rpm. The EMCO Unimat 3 has a 1.79″ center height with 7.8″ between centers (46 mm x 200 mm) and 8 spindle speeds of 130, 200, 350, 560, 920, 1500, 2450 and 4000 rpm. You will also get everything on the table pictured guards, accessories, the toolbox and it's contents. There is a lot here! Too much to list. See detailed photos!
This fully functional machine has been fully cleaned, checked, and is ready to work from the time you receive it. This is our guarantee to both you and your company. It is owned by 360 Degree Machinery and located in our inventory in Kingston, TN.