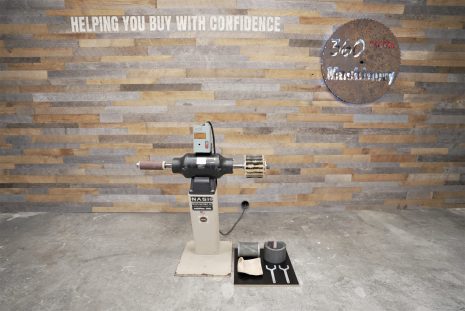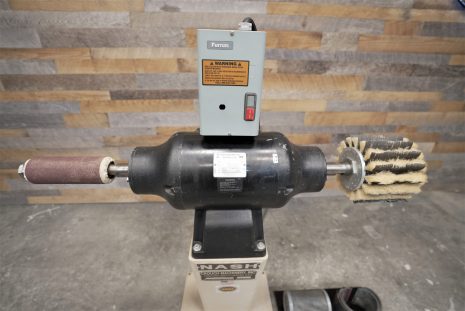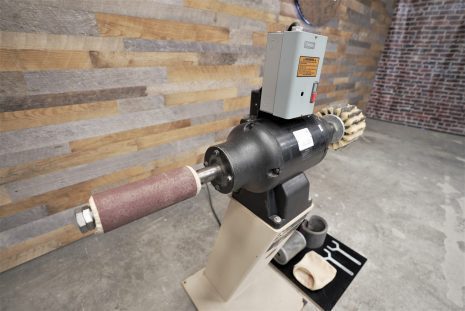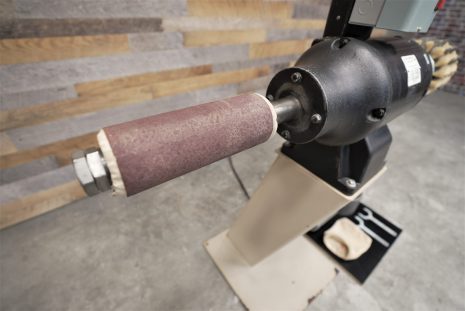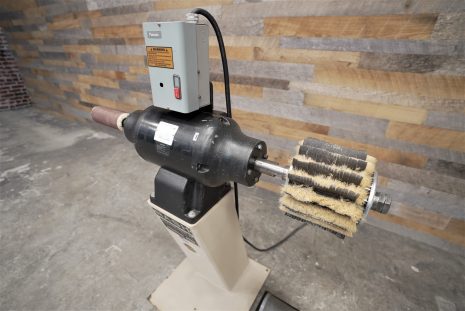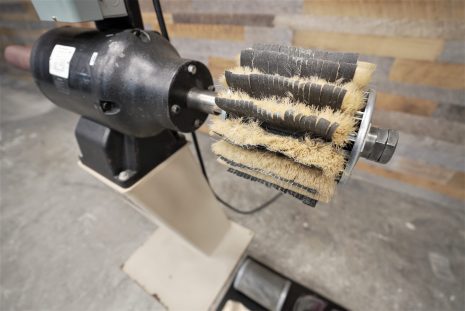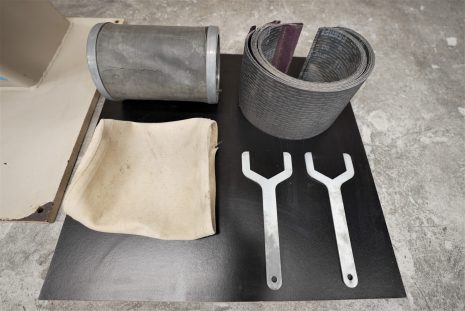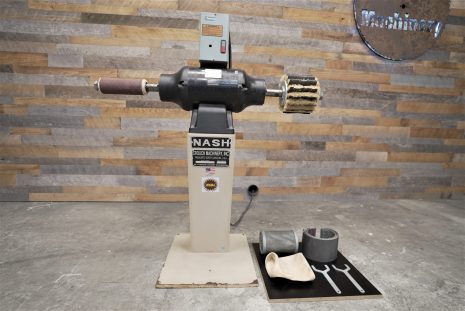 Crouch Nash 180 Double Arbor Balloon and Flap Wheel Sander
This Nash 180 double 9″ arbor sander comes with both balloon and flap wheel heads. It's powered by a 3 HP, 208-230/460V, 3 phase motor with a top-mounted start/stop switch. An extra 6″ balloon head is included, but it needs a new bladder. The balloon head mounted on the machine is 3″.
This fully functional machine has been fully cleaned, checked, and is ready to work from the time you receive it. This is our guarantee to both you and your company.