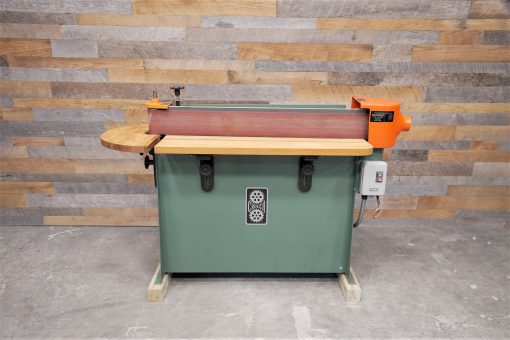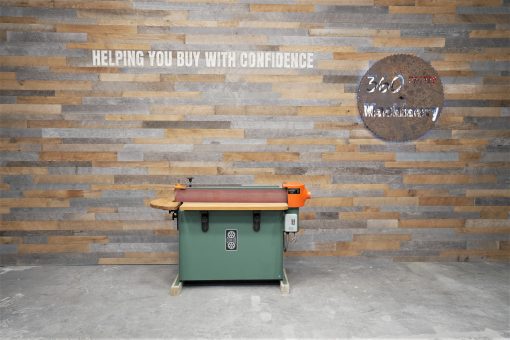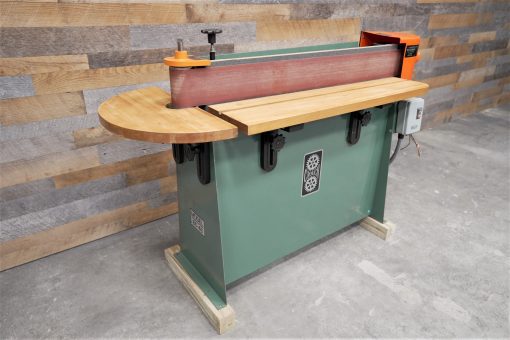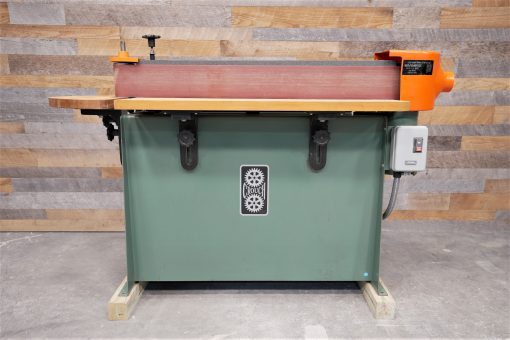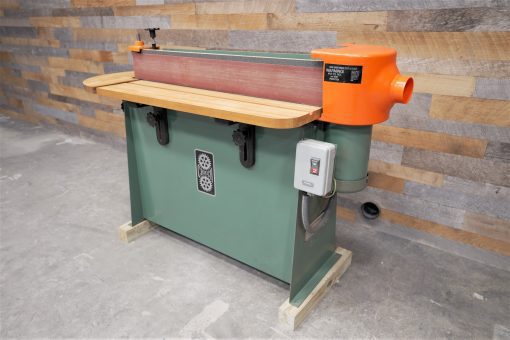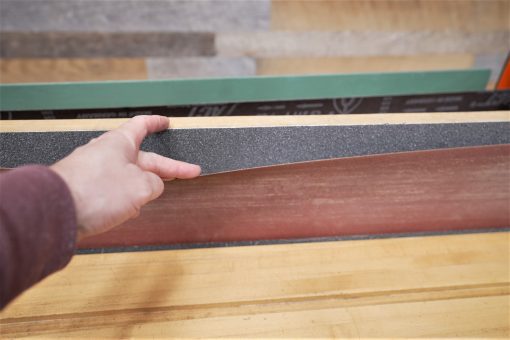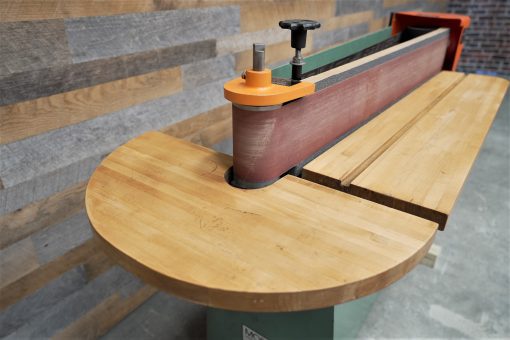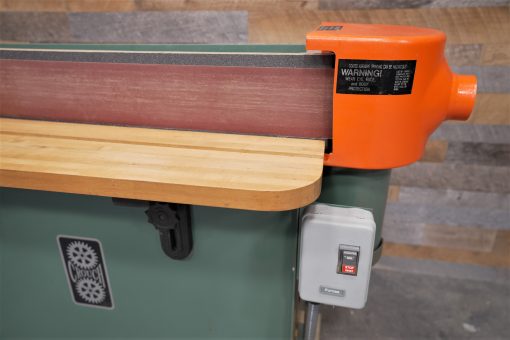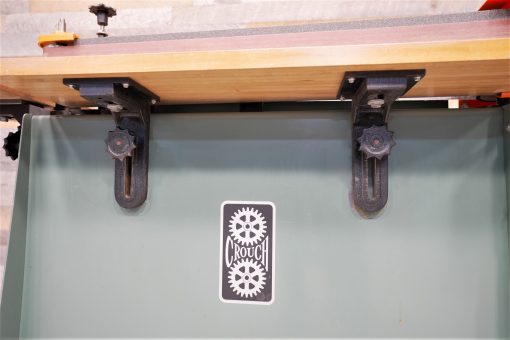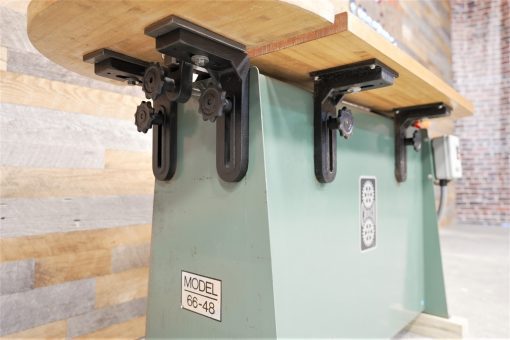 Crouch Model 66-48 Edge Sander
Clean Crouch Model 66-48 Edge Sander edge sander. NEW graphite on platen.
5 HP 240 V 3 Phase
7″ x 48″ graphite-coated platen
6″ x 127″ inch belt capacity
3700 RPM approx. belt speed
 10″ x 48″ non-tilting wood tables
3.5″ idle pulley diameter
This fully functional machine has been fully cleaned, checked, and is ready to work from the time you receive it. This is our guarantee to both you and your company. It is owned by 360 Degree Machinery and located in our inventory in Kingston, TN.