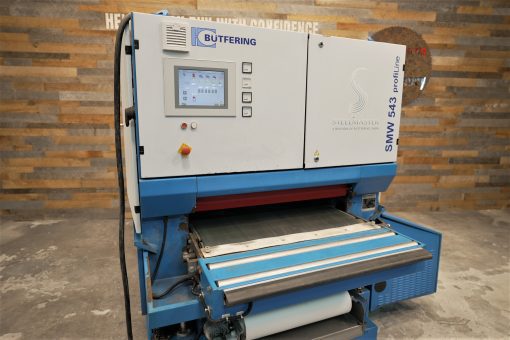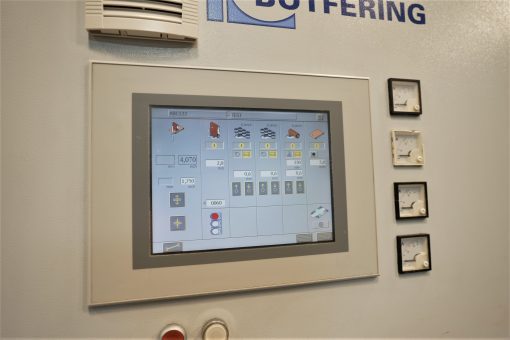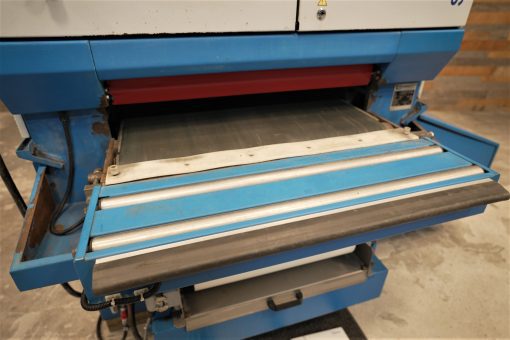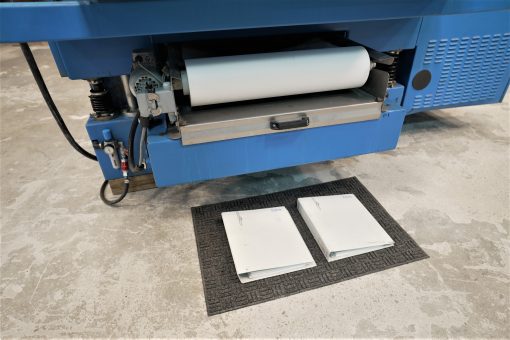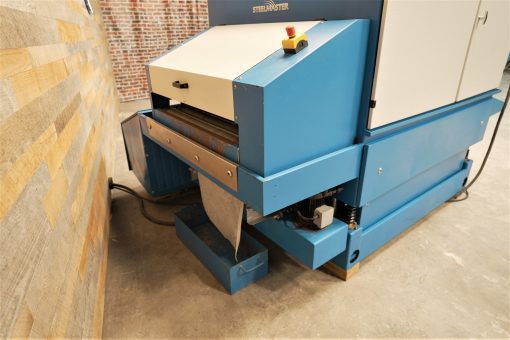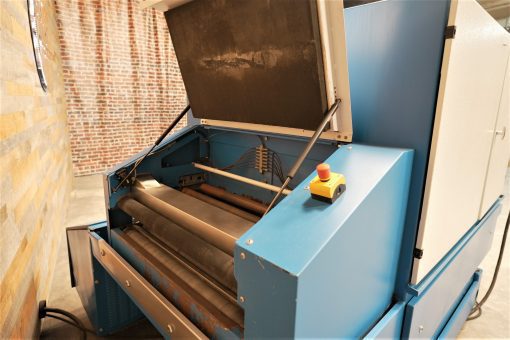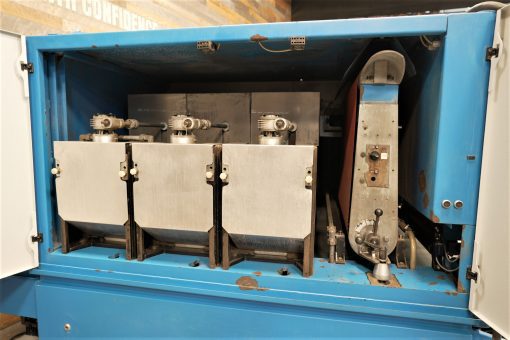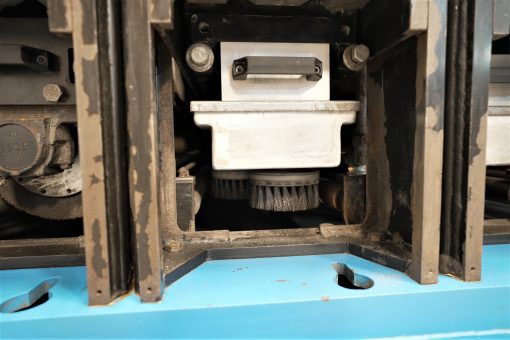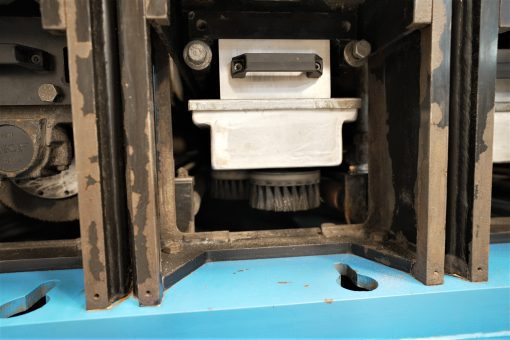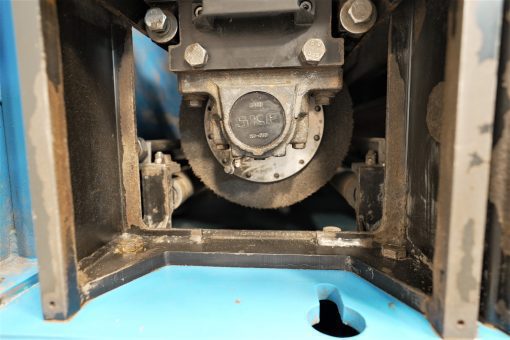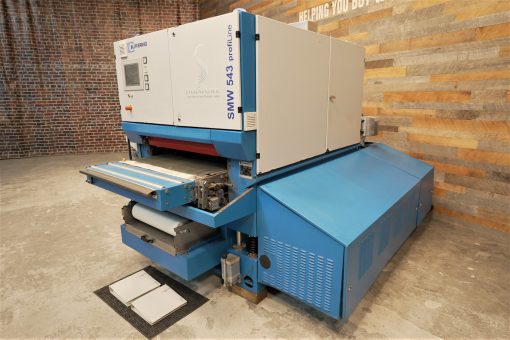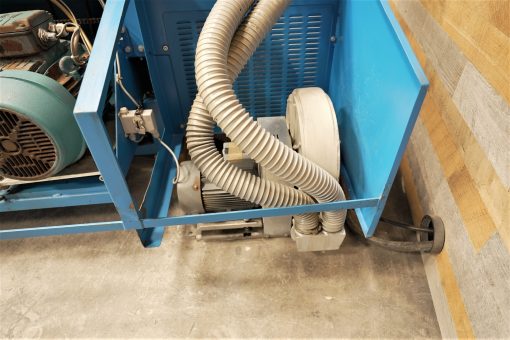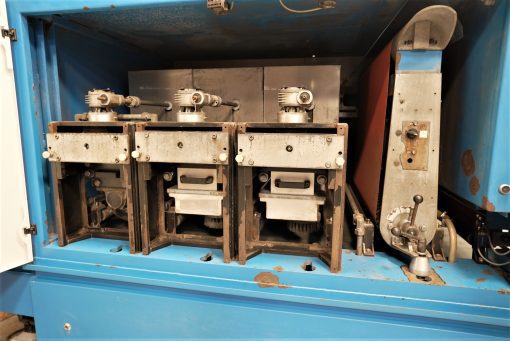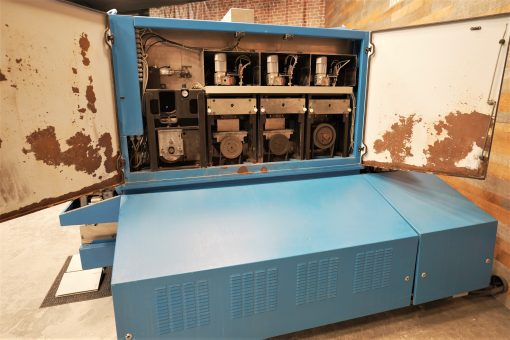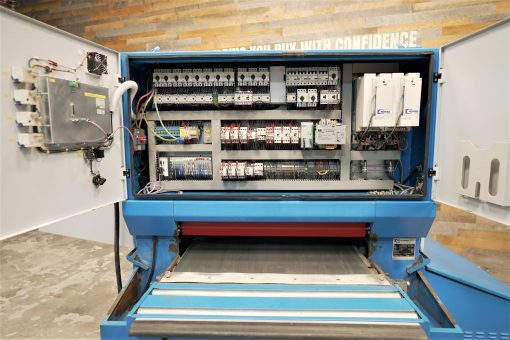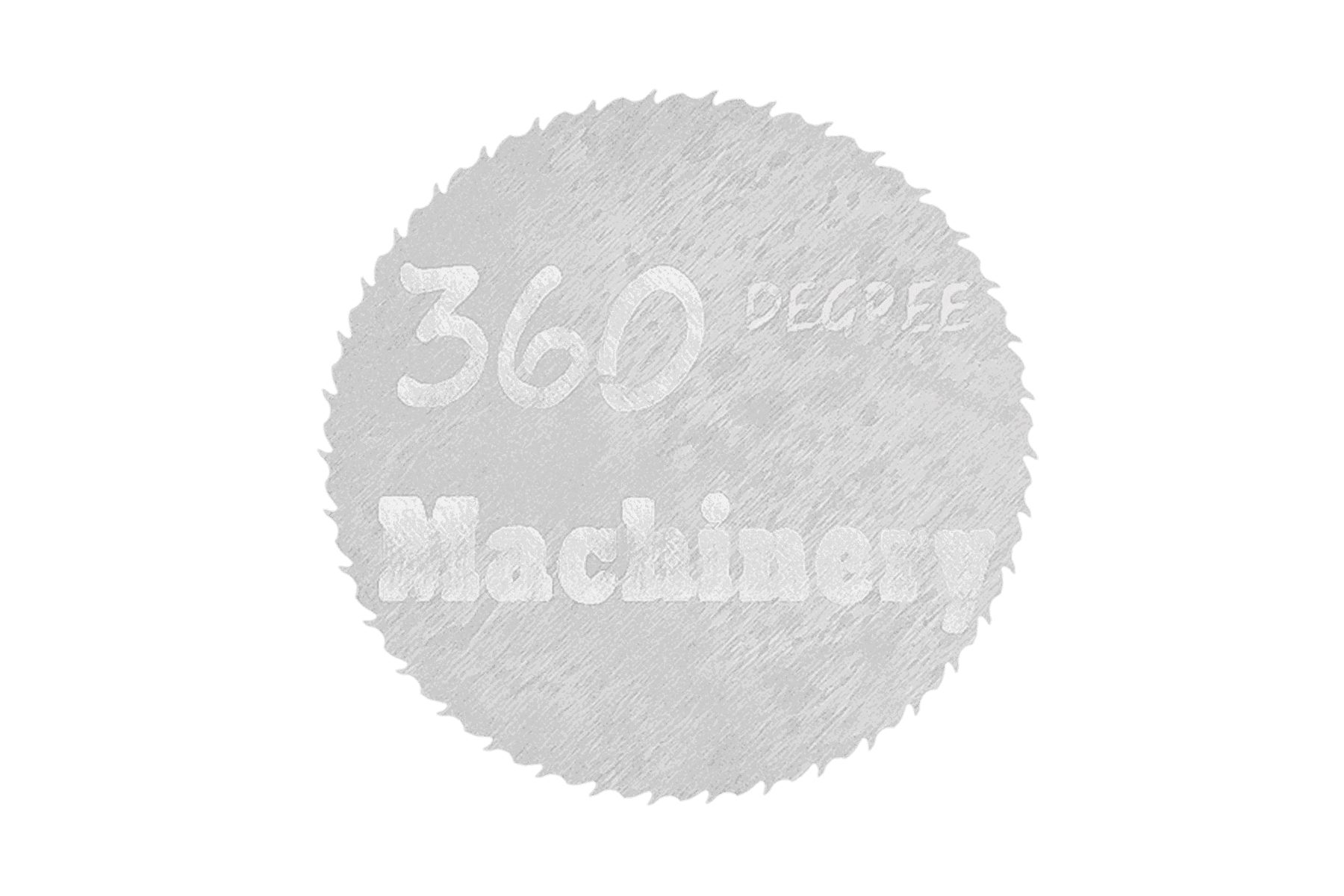 Butfering SteelMaster Profiline Sander 4 Station Drum/ Orbital/ Orbital/ ScotchBrite Deburr Grain Polish
This 2009 Butfering SteelMaster Profiline SMW 543/RTTB wet metal sander has a lot to offer. It has a 36″ width capacity with a little over 4-1/2″ of thickness capacity. The first station is a 7.5 KW wide belt sanding head (multi-speed). The 7.5KW second station are rotary brushes (oscillating), The 7.5KW third station is another set of rotary brushes (oscillating), While the fourth station is a 17 KW ScotchBrite roll (oscillating). You can use any combination of these heads. Finally at the end of the machine you will find an air knife. With these heads you can Sand, Deburr, Grain, and Polish. The hour meter is showing 4,032 hours of operation. The machine is wired for 440V operation at 125 amps.
This fully functional machine has been fully cleaned, checked, and is ready to work from the time you receive it. This is our guarantee to both you and your company. It is owned by 360 Degree Machinery and located in our inventory in Kingston, TN.