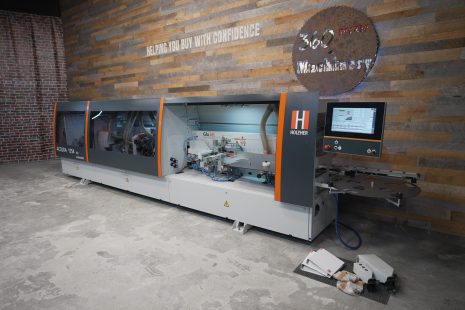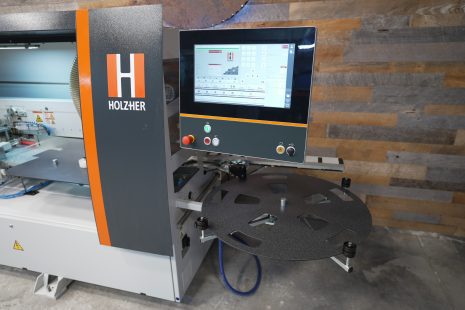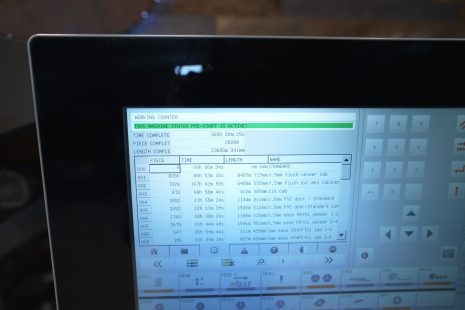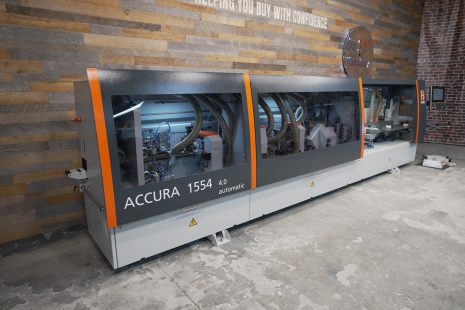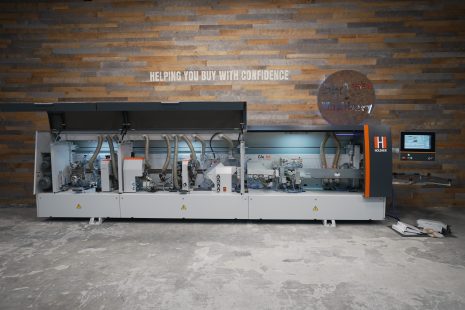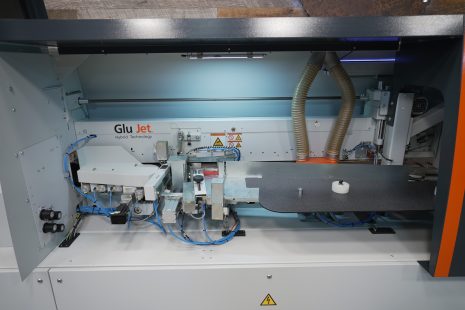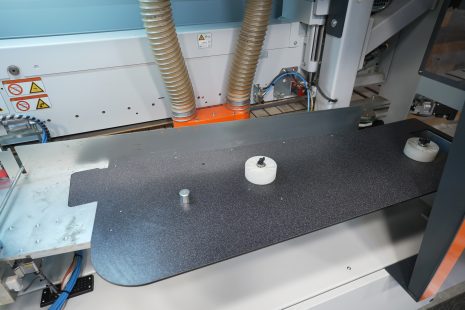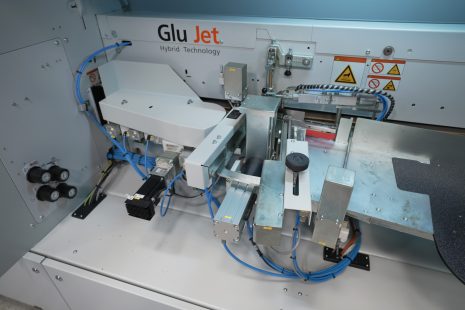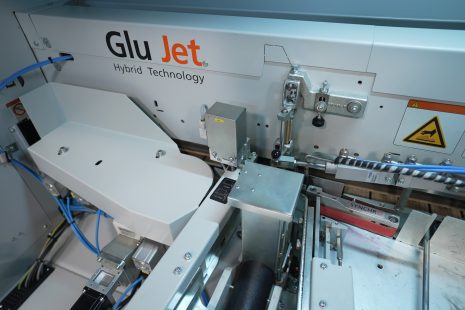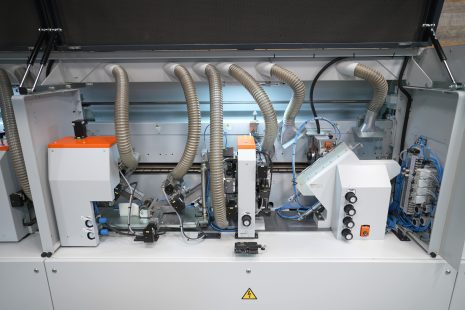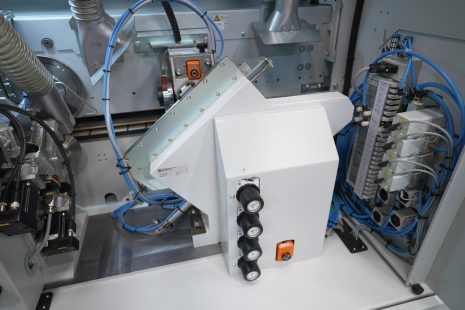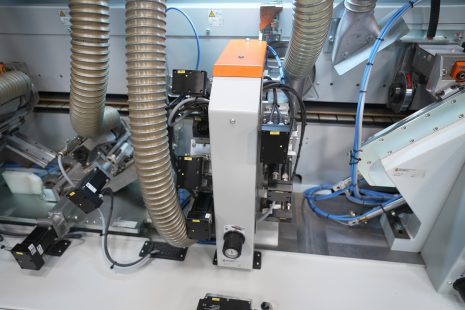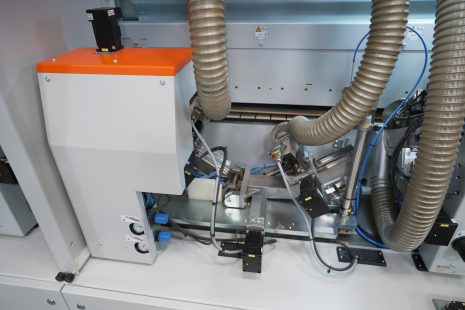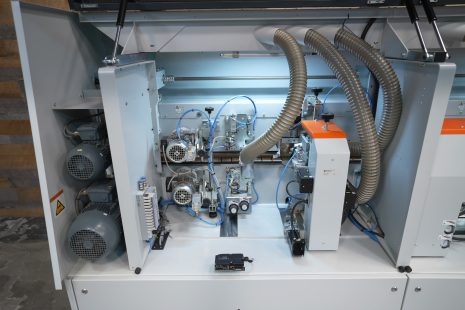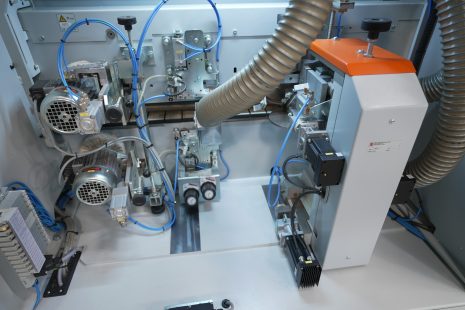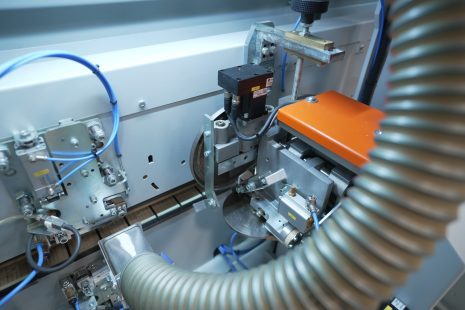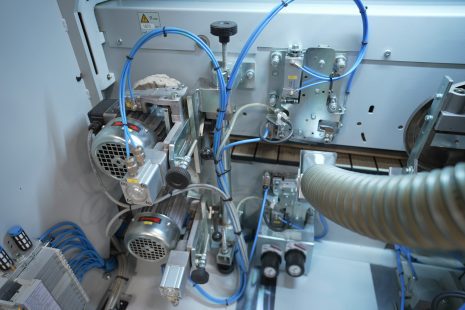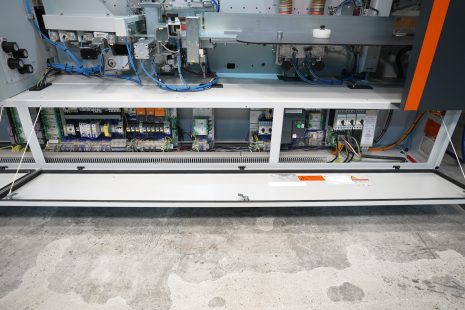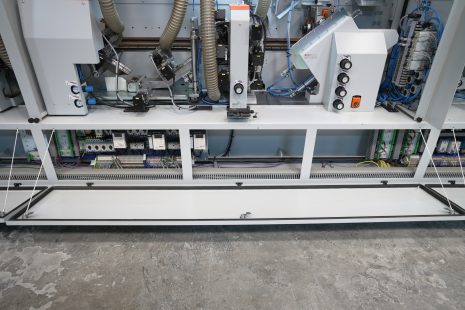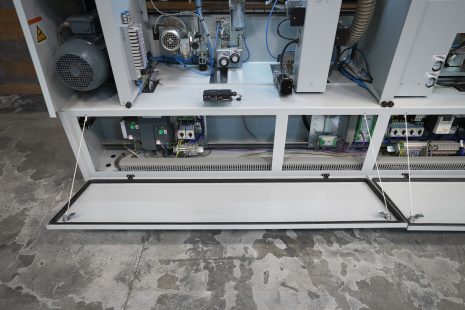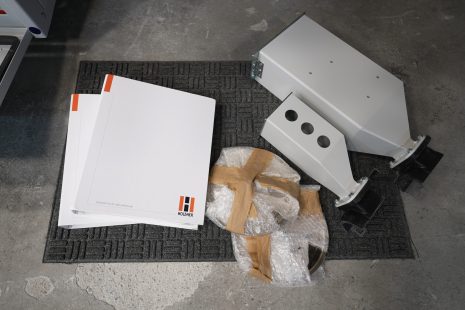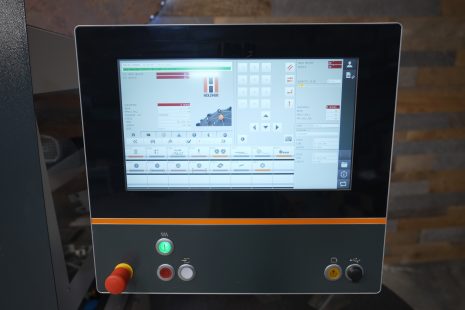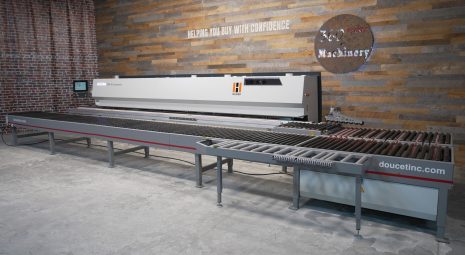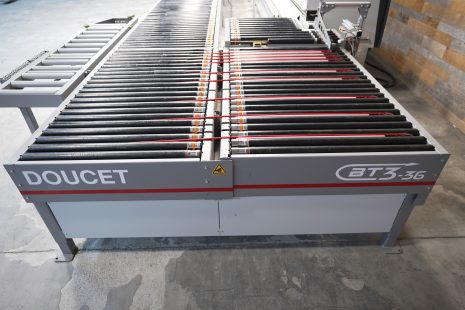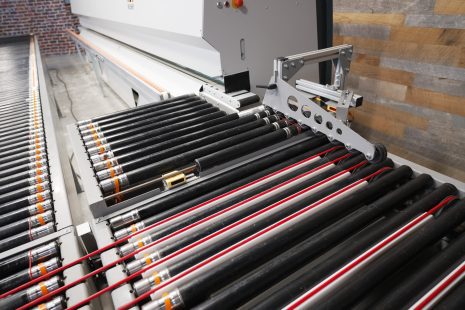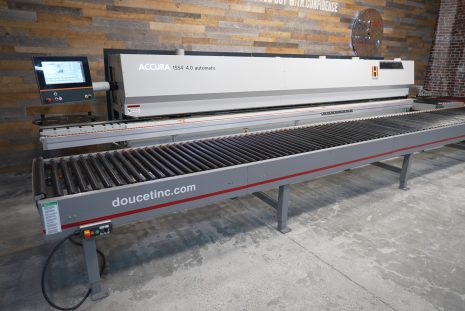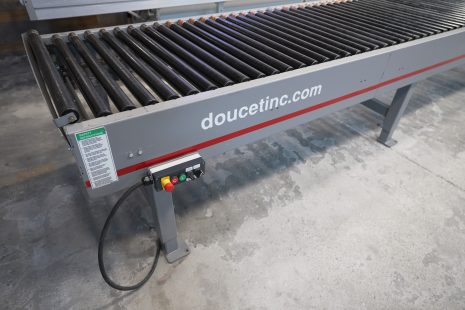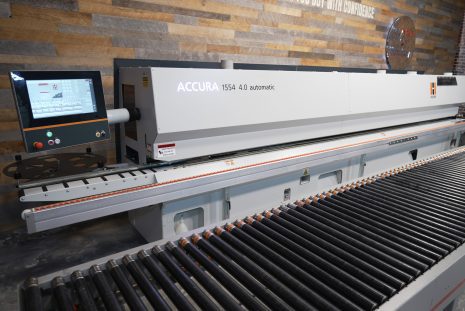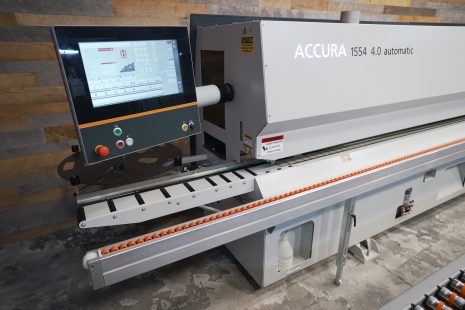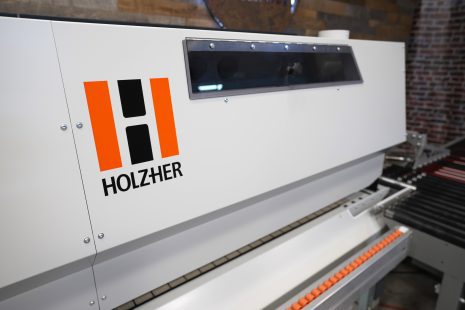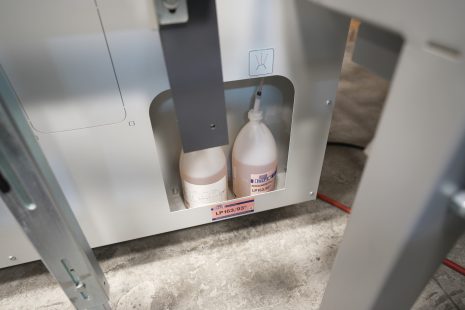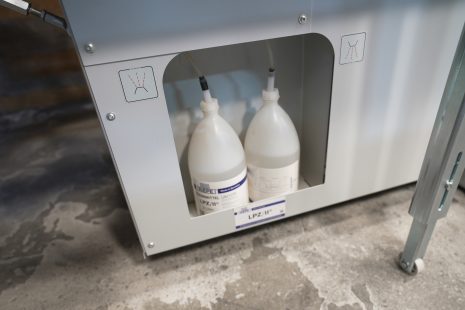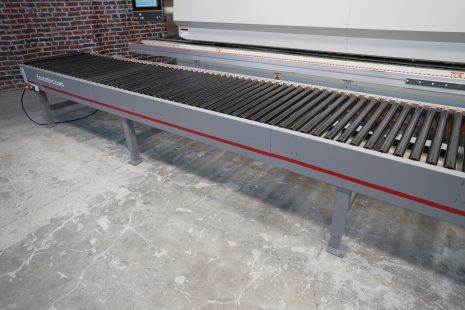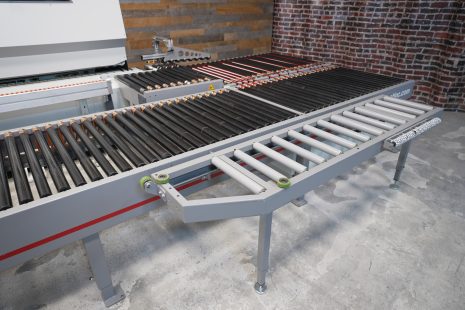 2021 HOLZHER Accura 1554 4.0 Edgebander (W/365 Hours)
2021 Holzher Accura 1554 4.0 Edgebander just arrived in our Kingston, TN warehouse and was cleaned and checked via our quality assurance program. This Accura 1554 has only 365 total job hours. The ACCURA series stands for complete processing of modern edging and panel materials. Program selection allows the machine to be set up without even opening the hood, so that it is ready for production immediately as it is fully servo driven. The 2021 Doucet BT3-36 return ( actual model # BT3-36-5-31-D-PT), also with 365 hours, can be purchased for an additional $35,000.
fa.s.t. setting technology
18″ Edge Control (touchscreen)
Front Sprayers (LPZ/II currently)
1802 Pre-Milling unit (Diamond)
1901 Fully Automatic Edge Feed Synchro
GJ 301 Automatic Application System (Glue Jet with glue station cartridge hopper & pellet hoppers)
DW 701 Pressure Unit
KA 702 End Trimming Unit
FR701 Milling Unit
FF701 Profile Cutter Unit (corner rounding)
ZK 501 Scraper Unit
FK Flat Scraper
Rear Sprayers (LP163/93 currently)
1851 Buffing Unit
This fully functional machine has been fully cleaned, checked, and is ready to work from the time you receive it. This is our guarantee to both you and your company. It is owned by 360 Degree Machinery and located in our inventory in Kingston, TN.