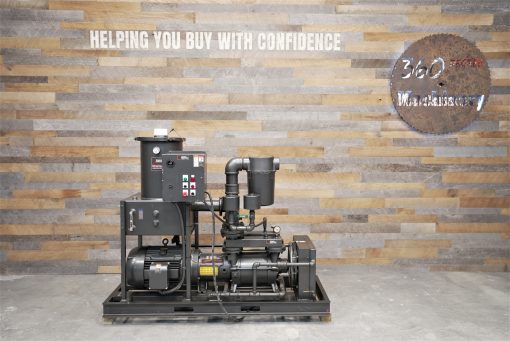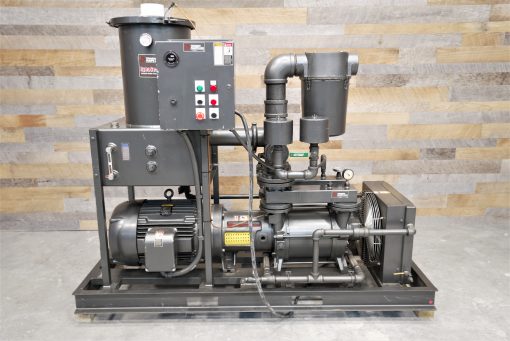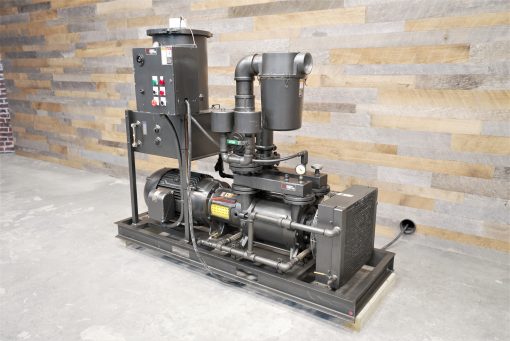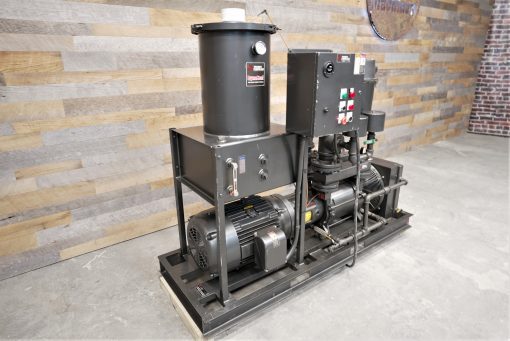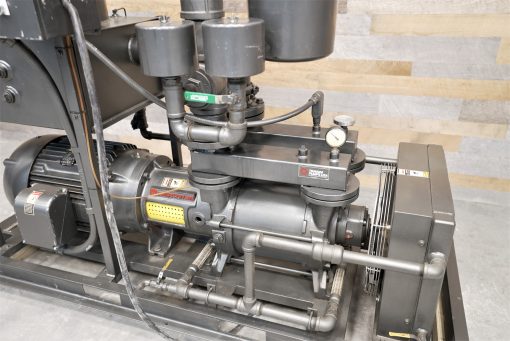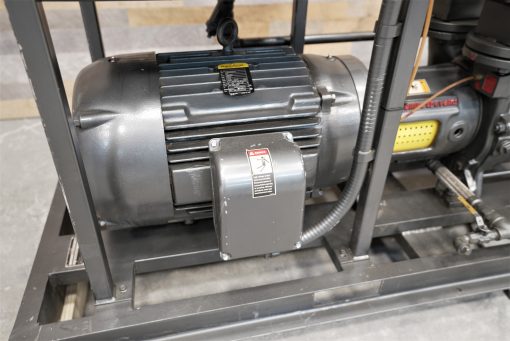 2005 Travaini TRO500S-1A 40hp/500 ACFM Vacuum Pump
2005 Travaini liquid ring, single stage pump, vaccum pump. 40 HP motor, 500 ACFM @ 20″ HgV with a max. vacuum @ 27″ HgV. 230/460 V, 3 Phase, 60 Hz, TEFC motor 94 amps @ 230V/3 Phase and 47 amps @ 460V/3 Phase. Hour meter currently showing 20,521 original hours. We have seen these pump in the 60,000-80,000 hour range and still running!
This fully functional machine has been fully cleaned, checked, and is ready to work from the time you receive it. This is our guarantee to both you and your company. It is owned by 360 Degree Machinery and located in our inventory in Kingston, TN.