Click Here to Download Formula_VF Dust Collector Brochure PDF
Technical data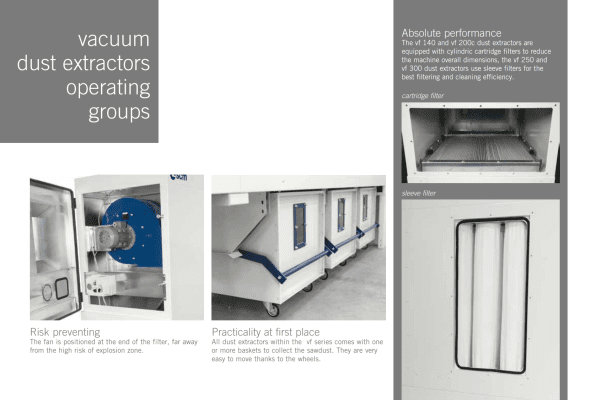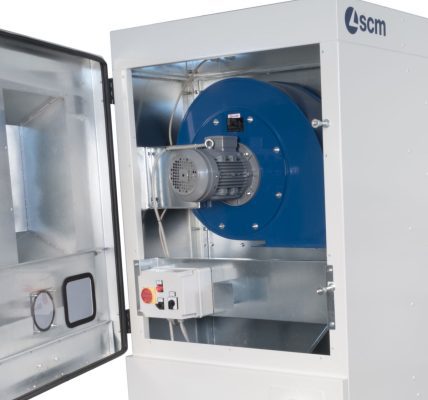 Risks prevention
The fan is positioned at the end of the machine, in a specific protect area, far away from the high risk of explosion zone.
The vf 250 and vf 300 dust extractors are also equipped with an integrated powder fire-protection system.
The vf 140 and vf 200c dust extractors are equipped with cylindric cartridge filters to reduce the machine overall dimensions, the vf 250 and vf 300 dust extractors use sleeve filters for the best filtering and cleaning efficiency.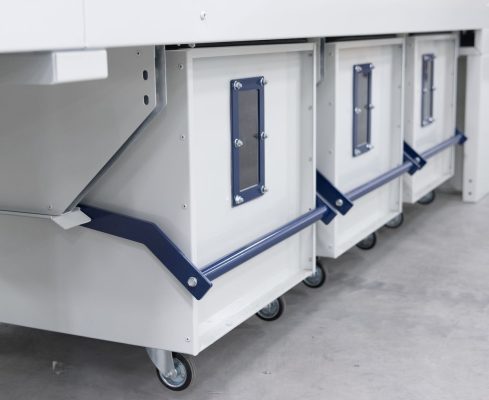 Practicality first of all
Easy to move thanks to the wheels below and equipped with devices to prevent the suction of the nylon bag by the fan.

Technical data
Technical data
VF 140
VF 200C
VF 250
VF 300
Nominal air flow  @ 20 m/s
m³/h
1100
3000
4000
6000
Static pressure
Pa
2200
2500
2800
3300
Max. air flow  @ 20 m/s
m³/h
3200
4600
6600
8000
Pressure @ max. air flow
Pa
1570
1850
1600
1800
Exhaust outlet diameter
mm
140
200
250
300
Filter surface area
m^2
10
20
20
30
Antistatic filter
✓
✓
✓
✓
Chip volume
Liter
115
2×100
2 x 175
3 x 175
Dimensions
mm
L 1000
P 995
H 2150
L 2240
P 872
H 2000
L 2525
P 1150
H 2440
L 3435
P 1150
H 2504
Three phase motor
50Hz
60Hz
 2,2kW (3hp)
2,6 kW (3,5hp)
 4kW (5,4hp)
4,8 kW (6,6hp)
 5,5kW (7,5hp)
6,6 kW (9hp)
 7,5kW (10hp)
8,8 kW (12hp)